---
New Delhi: 20 dead in Pulgaon ammo dump fire: India's armories are under severe stress
---
New Delhi: At least 17 killed in fire at Indian army ammunitions depot
---
Cincinnati: New video shows gorilla was protecting 4-yr-old boy injured by fall into enclosure and holding his hand, before being fatally shot by zoo workers
---
Bloomberg: China default chain reaction threatens products worth 35% of GDP
---
NY Times: Donald Trump and bikers share affection at Rolling Thunder rally
---
Conrad Black: This isn't religion, it's madness
---
Beijing: Goldman sees end of Yuan 'sweet spot' spurring fund outflows
---
Stockholm: For first time since 1749, Sweden has more men than women; historic gender balance shift as changes in life expectancy and migration transform demographics
---
AP-NORC Poll: Voters feel disconnected from 'ineffective' political parties, helpless in 2016
---
Crash coming? China's veiled loans may prove lethal
---
Baghdad: Iraqi forces push into Fallujah as ISIS bombings kill 24
---
Cass Sunstein: How fear of GMO foods leads to bad public policy decisions
---
World's largest: China's huge cement industry latest to face massive cuts
---
Singapore: Oil prices dip on strong dollar, rebounding Canadian output
---
Slow growth, unemployment, poor public finances and structural problems: France and Italy could be next European economies to crash
---
Bruce Walker: The meaning of Memorial Day
---
The case for Vice-President Newt Gingrich: Experienced, conservative, smarts, bold colours — and a willingness to fight back
---
After a terrible week, she's still trading blows with Bernie Sanders as Trump romps: Poor polls, scandal, a cussed rival — how it's all going wrong for Hillary Clinton
---
London: #Brexit battle invokes polls, fears as tight battle gets more taut in last days
---
Cameron Rose: It's time to #Brexit; Global Britain is safest option in the EU debate; sovereignty, democracy, prosperity demand it
---
Dymbchurch: 20 rescued from English Channel after inflatable boat starts to sink
---
Bloomberg: Why recent national polls should worry #CrookedHillary
---
London: David Cameron 'toast within days' if Britain votes to leave European Union, says Tory MP
---
Up there: Prototype space station module inflated on NASA's second try
---
Brooklyn: Hillary campaign fundraising email reveals signs of panic
---
NY Daily News: Latest email server revelations show it's time for Clinton to drop out; only way for Democrats to avoid election "slaughter"; too many scandals, lies and years of Clinton fatigue
---
Dallas: NBA player shot dead as he mistakenly broke into apartment on wrong floor
---
Fear-mongering? Somebody calculates cost of skipping classes
---
Ryan Yonk and Devin Stein: Solar energy's real problem
---
Triple threat: Why Donald Trump's poll numbers are surging right now
---
Trump will approve Keystone XL: Energy speech leaves North Dakotans 'drunk on Trump'
---
updated Fleet Week flypast: Veteran pilot dies as vintage World War II P-47 fighter crashes in Hudson River after engine failure
---
AP Fact Check: Clinton misstates key facts in email scandal
---
Washington: 'Never Hillary' unifies Republicans squeamish about Trump
---
Reaganomics redux: Trump brings Reagan's economic team out of retirement in effort to ignite a boom like the 1980s
---
Megan McArdle: U.S. report shreds Clinton's secret server defence
---
'Crooked Hillary': State Dept email report complicates Clinton's message; gets sharp rebuke from State Dept Inspector General on her infamous illegal home-based email server
---
Washington: Intruders breach U.S. airport fences about every 10 days
---
Tokyo: Japan's Abe points to 2008 crisis as G7 leaders debate global risk
---
Cairo: Egypt investigator says French specialist vessel to join black box search today
---
Cal Thomas: Trump victory road paved by New Mexico rioters
---
Seattle: Trump, Clinton win Washington state's presidential primaries, but Sanders already hauled all the state Dem delegates at caucuses
---
Albuquerque: Protests turn violent outside Trump rally in New Mexico
---
Tokyo: G7 seek way forward for aging, faltering economies
---
Kabul: Afghan Taliban appoint new leader after Mansour's death by drone; one of his deputies inherits the bulls-eye
---
Season starts June 1st: U.S. hits record 127 months since major hurricane strike
---
#NeverClinton: Republican voters, politicians unite under Donald Trump
---
Norristown: Bill Cosby ordered to stand trial in sex-assault allegation by Toronto woman
---
Perfect pitch: Why 'Crooked Hillary' is likely to stick
---
More than gender counts: 'I'm not with her': why women are wary of Hillary Clinton
---
Nothing off the table: Clintons provide Trump with a 'target-rich environment'; his campaign will hit Bill's and Hill's Whitewater, White House and whitewash legacies
---
Cairo: Burn marks, small size of human pieces found suggests explosion in sky ripped apart EgyptAir MS804 miles above the Mediterranean
---
Rio de Janeiro: Common sense and Zika medical caution won't stop Rio Olympcs due to economic fragility of Brazil
---
France: Prosecutor confirms Google Paris raid in tax evasion probe
---
Chongqing: Chinese start-up will be first to market with next-wave bendable, rollable smartphones
---
Frankfurt: Bayer defies critics with $62B Monsanto offer
---
Beirut: Bombs kill nearly 150 in Syrian government-held cities
---
Salon: Donald Trump is going to win: This is why Hillary Clinton can't defeat what Trump represents
---
Tokyo: Japanese pop star Mayu Tomita in coma following attack by obsessed fan; had blocked him after threats on twitter which were reported to police
---
Beirut: At least 80 dead as multiple blasts hit Syria government strongholds
---
Sanaa: Yemen suicide attacks by ISIS affiliate kill at least 45 army recruits
---
Hanoi: Obama lifts arms ban in his first visit to Vietnam
---
Los Angeles: Bernie Sanders flexes muscles, breaks with White House on Puerto Rico fiscal plan: "We must stop treating Puerto Rico like a colony"
---
Tehran: Wild U.S. election fascinates, worries Iran after nuclear deal
---
Kabul: Afghans confirm Taliban leader Mullah Akhtar Mansour killed by drone
---
App switches to low power mode, revealing link: Uber users with low phone batteries more likely to accept surge pricing
---
McMaster study: Eating too little salt may increase heart risk; analysis followed 130,000 people across 49 countries
---
Dushanbe: Tajikistan votes in referendum to ban religious parties, empower President
---
Bangladesh: Flight operations at Chittagong airport resumes after 22-hour suspension due to cyclone Roanu
---
Landfall at 62km per hour: 24 dead as cyclonic storm Roanu ravages, inundates Bangladesh coastal districts
---
Sensors suggest: Internal blast 'tore right side' of EgyptAir jet, led to 360 spin, crash from sky
---
Science unsettled, again: Low salt diets not beneficial, global study finds
---
Washington: Afghan Taliban leader likely killed in U.S. drone strike in Pakistan
---
Howard Dean: The Democratic wingman of the Democratic Party; he supports Hillary, his PAC supports Sanders
---
Jonah Goldberg: Who are the real deniers of science?
---
F.H. Buckley: Donald Trump, Constitutional Conservative
---
Des Moines: Unusual concern in massive listeria-based frozen foods recall which affects U.S., Mexico and Canada; DNA tracking being used to pinpoint links
---
Will Rahn: Why #NeverTrump failed
---
Streaming flight data: Why the technology to track missing planes hasn't taken off
---
A world of walls: Donald Trump's proposal for the US-Mexico border isn't outdated; It's a sign of the times
---
'Chronic' explanation? Do our genes 'remember' pain? Scientists suspect they might.
---
Caracas: Mob burns Venezuelan man alive over $5 as social order breaks down
---
Washington: Congress, White House strike rescue deal for Puerto Rico
---
Washington: Clinton grapples with Trump's ability to stay in spotlight
---
Washington Post: New poll finds 9 in 10 Native Americans aren't offended by Redskins name
---
New York: Canadian Morley Safer, iconic 60 Minutes journalist, dead at 84
---
Chibok girls: Kidnapped schoolgirl found in Nigeria
---
El Paso: Texas shelters, churches fear sudden influx of Cuban migrants will overwhelm them; growing from 60 a month to 350 per day
---
April 2016: Mitsubishi lied about fuel economy for past 25 years, CEO admits
---
Tokyo: Mitsubishi President resigns, Suzuki apologizes as bogus mileage scandal spreads
---
Late aftershock: M6.7 earthquake in Ecuador causes damage near coast
---
Colombo: Over 200 families feared buried by landslides in Sri Lanka
---
Primary races: Clinton, Sanders in tight Kentucky race; Sanders, Trump win Oregon
---
Clampdown: 31 athletes could miss Rio Olympics after 2008 Beijing samples re-tested; re-testing results from 2012 Games still to come
---
GOP would take Warren, Brooker, Brown seats: Senate make-up limits Clinton's VP choices
---
Cary Gibson: Facebook isn't a news site, but it still shouldn't be messing with its trending topics
---
Foreign Policy: Don't blame Sykes-Picot for the Middle East's mess; the focus on the century-old accord is a product of bad history and shoddy social science -- and it's surely not the cause of the region's dysfunction
---
Davao: Philippines incoming President offers olive branch, cabinet posts to rebels
---
Lawrence Solomon: I knew Jane Jacobs, and everything urban lefties say about her is wrong
---
Seth Fiegerman: Dear Facebook, you're a media company now. Start acting like one
---
Iraq: ISIS attack north of Baghdad kills at least 12
---
Rex Murphy: Hillary Clinton's long, tortured, road ahead
---
NY Times: Cristina Fernández de Kirchner, ex-Argentine President, indicted on financial charge
---
Zaraza: Chinese bullet train in Venezuela stalls as alliance derails
---
New York: For original Trump team, a moment to celebrate and reflect
---
Neil Irwin: What was the greatest era for innovation? A brief guided tour
---
NY Times: Russia denies doping at Sochi Olympics
---
NY Times: Russian insider says state-run doping fuelled Olympic Gold
---
Desperation or business as usual? Hillary Clinton spending $1M to hire online trolls to attack Bernie Sanders supporters
---
Austin: Lt Gov: Texas will forego federal funds over Obama bathroom and locker room policy
---
Washington: U.S. federal government gives directive to schools on trans-gender bathroom and locker room access
---
Brasilia: New Brazil finance minister to tackle pension, labour reform
---
San Cristobal: Venezuela looters target chicken, flour amid worsening shortages
---
Beirut: Hezbollah suffers big blow as top commander killed; was a top killer for decades
---
Brasilia: Temer poised for power in Brazil amid surreal impeachment vote
---
Reuters commentary: Why Rousseff's impeachment battle is bad for Brazil – but could be good for democracy
---
David Millward: Is it time for the Democrats to admit Bernie Sanders is their best hope against Trump?
---
Kuala Lumpur: Debris in South Africa, Mauritius 'almost certainly' from missing MH370
---
New York: How Donald Trump is crushing the competition on social media
---
Reuters/Ipsos poll: Trump surges in support, almost even with Clinton in national U.S. poll
---
Rio de Janeiro: Former Brazilian soccer great tells tourists to skip Olympics
---
Brasilia: Brazil Senate debates impeachment of President Rousseff
---
Chanhassen: Doctor treating Prince arrived at his estate with test results only to find him dead
---
Iraq: Additional bombings bring death toll to 88 across Baghdad
---
Boston: Ottawa professor says Brazil Olympics should be postponed due to Zika risk: "But for the games, would anyone recommend sending an extra half a million visitors into Brazil right now?"
---
Charleston: Hillary loses 2/3 of her West Virginia support from 2008 as Sanders wins again
---
Chanhassen: Doctor who prescribed drugs saw Prince a day before he died: search warrant
---
Indio: October 'Dino-rock' festival adds second weekend with same line-up: Bob Dylan, Paul McCartney, Rolling Stones, Neil Young, Roger Waters, The Who
---
Washington: Eating seafood once a week may reduce memory loss: study
---
Julian Zelizer: Clinton's big worry; while swing states have gone to Democrats in most recent elections, if the Republicans have a good year those swing states could easily shift in a different direction
---
Michael Goodwin: Trump and Hillary Clinton are tied in each of three key swing states of Ohio, Pennsylvania and Florida
---
Approaches record numbers: Donald Trump sweeps West Virginia and Nebraska primaries
---
Brasilia: Brazil heads for Wednesday impeachment vote as acting speaker backtracks on annulment
---
The awaited leap ahead? Toyota battery breakthrough means magnesium could eventually replace lithium, producing denser, more powerful batteries
---
Self-confirming censorship story: Facebook news suppression story trending on Twitter, but not Facebook
---
Social media manipulation/censorship: Did Facebook bury conservative news? Ex-staffers say yes
---
Trenton: New Jersey Gov. Chris Christie named to head Trump transition team
---
Delays the inevitable: Brazil acting House Speaker annuls presidential impeachment vote
---
Washington Post: Our fictional pundit predicted more correct primary results than did Nate Silver
---
Charlotte: North Carolina Governor digs in over law that regulates who uses public bathrooms
---
Flint water crisis: Questions grow over unrelenting quest for expensive 75-mile pipeline by Democrat Jeff Wright
---
May be havens for al-Shabab: Kenya says it will close all refugee camps, displacing 600,000 people
---
Potential good news: How Zika causes microcephaly: brain cells study reveals how it triggers immune system response that causes damage; pre-treatment appears possible
---
Changing the equation: Sell or give someone drugs on which they overdose and in the U.S. you may go to prison for years, pusher or not
---
NY Times: Nicholas Kristof: A confession of Liberal intolerance
---
Wisconsin: Paul Ryan Primary challenger Paul Nehlen: 'He has betrayed us all'
---
Wisconsin: Sarah Palin announces she will work to defeat Paul Ryan in Primary
---
Mary Matalin: "I am a #NeverHillary and a #ProvisionalTrump"; he could win in landslide; "I like he had the gall to put macro messaging over micro targeting"
---
Ann Coulter: Paul Ryan is 'the next Eric Cantor'
---
Larry Kudlow: Now that he's confounded experts by winning nomination, Trump must prove he can be a strong President, with a purpose, demeanor, and policy
---
Chicago Tribune editorial: The Illinois Way is failing Democrats in Chicago and Springfield ...
---
The New Yorker: View from the Left: Head of the class; How Donald Trump is winning over the white working class
---
Old Orchard Beach: Maine fire chief set blaze fought by 100 firefighters
---
Brett J. Talley: Don't let 'Never Trump' become 'Ready for Hillary'
---
Anis Shivani: Our awful elites gutted America. Now they dare ring alarms about Trump, Sanders — and cast themselves as saviors
---
Conrad Black: Donald Trump, the centrist, has attracted an army of disaffected patriots
---
May 30th-31st: Major League Baseball pulls series from Puerto Rico over risk of Zika virus; Marlins-Pirates to play in Miami instead
---
Inside the beltway handwringing: Opponents naturally claim Trump's campaign up-ends 'science' of Presidential transition
---
Syria: Islamist rebels seize village near Aleppo, 73 killed
---
Cairo: U.S. doubles down on Egypt's dictator; regional stability given higher priority
---
West Virginia: Trump, works to unite Republicans, sharpens attack on Clinton
---
Reuters/Ipsos poll: Top reason Americans will vote for Trump: 'To stop Clinton'
---
NY Times: Why you can't lose weight on a diet: study
---
Bureaucracy-bound: EPA's lead-in-water rule has been faulted for decades. Will Flint hasten a change?
---
Sacramento: California raises legal age to buy tobacco from 18 to 21
---
Study warns multitasking is a problem: Causes 'cognitive fatigue,' means doing more, but not well
---
Indianapolis: Trump shifts gears, starts general election fight against embattled Clinton
---
Minneapolis: Prince was set to meet addiction doctor before death
---
Health 'care' in Dark Ages: Fox's John Stossel: 'I write this from the hospital. Seems I have lung cancer … Customer service stinks'
---
Drug test alert: NFL warns players against eating meat from Mexico and China; will other leagues take note?
---
The lead wait: The presence of lead in water pipes was an issue long before Flint; but the funds to replace 6+ million service lines across the country, not to mention political will, still eludes many American municipalities
---
Researchers: Medical errors now third leading cause of death in United States
---
Indiana: Ted Cruz finally smells coffee, drops out, as Trump wins big again
---
Mark Cunningham: Donald Trump is the nominee — Cruz and Kasich should drop out
---
Largest and most complex auto safety recall in U.S. history: Takata expected to announce recall of 35-40 million U.S. air bag inflators
---
New York: Russia delays UN Security Council condemnation of North Korea missile tests
---
New York: Global stocks slide on global growth worries; U.S. yields fall
---
Washington: U.S. stops trying to ban trade in polar bears
---
International study: Vitamin NR found to delay aging process in organs; already known to boost metabolism
---
Beirut: Rocket fire kills 19 in Syria's Aleppo, hits hospital
---
Stuttgart: ISIS kills U.S. Navy SEAL in northern Iraq
---
NBC News/Survey Monkey poll: Surging Trump hits new high with 56% nationally
---
Nairobi: Baby saved from Kenya building collapse after 80 hours
---
Wall Street Journal: In China, the new casino is iron ore
---
La Porte: Confident Trump seeks knockout of Cruz in Indiana
---
Lawrence Solomon: How 'environmentalism' became America's dirty word
---
Wall Street Journal/NBC News/Marist Poll: Donald Trump holds 15-point lead ahead of Republican rivals in Indiana
---
Judith Miller: Be 'very skeptical of everything we in the press say'
---
Samawa: Twin bombings in southern Iraq leave 33 dead
---
Baghdad: Iraqi PM orders arrest of protesters who attacked lawmakers
---
Manila: Abu Sayyaf frees 10 Indonesian hostages in Philippines
---
Long-term Swedish study: Heavy pot use in teens linked to shortened life
---
McClatchyDC: Obama's legacy: Politics of anger, fights, division
---
Burlingame: Rowdy Trump protests portend explosive California primary
---
Beijing: China lays out firm conditions for improved ties with Japan
---
Red Cross warnings: Air strikes on Aleppo amid calm in other parts of Syria
---
Palestine, Texas: Woman, 4 grandchildren killed in East Texas flooding
---
LA Times: Protests rage outside Trump rally in Orange County; 17 arrested, police car smashed
---
LA Times: May Day, Trump, Sanders: LAPD braces for weekend of political protest
---
Bloomberg: Unmasking the men behind Zero Hedge, Wall Street's renegade blog
---
Paris: How France sank Japan's $40B Australian submarine dream
---
updated Bergen: Canadian helicopter carrying 13 from oil platform crashes off Norway's west coast; 11 bodies found, 2 still missing
---
Wolfsburg: The one family that could fix VW and why they won't
---
Detmold: Former SS Auschwitz guard apologizes at trial in Germany
---
Beijing: Russia, China warn U.S. over perceived Asia meddling in Korea and South China Sea
---
The Guardian: Why so many Iranians have come to hate the hijab
---
Assad breaks ceasefire: Aleppo hospital supported by Doctors Without Borders destroyed in Syria airstrikes, killing more than 60
---
Newsweek: Italy uncovers Islamist plot to attack Vatican and Israeli Embassy
---
Seoul: North Korea rushes to re-test intermediate missile, fails again
---
MSNBC military analyst: Gen. Barry McCaffrey: Trump "hit it out of the ballpark" in foreign policy speech, "did tremendous job"
---
LA Times: Trump moves to middle in his speech on 'America First' approach to foreign policy
---
AP fact check: Trump's 'truthful hyperbole' on foreign policy
---
Washington: 'Presumptive' GOP candidate Trump looks ahead to Presidential campaign with major foreign policy speech
---
Indianapolis: Eliminated from winning Republican primary nomination yesterday, today Ted Cruz announces former rival Carly Fiorina would be his VP running mate
---
Brussels: 'He's a little jerk from Molenbeek': Belgian lawyer on his client, a key suspect in Paris terror attacks
---
Caracas: Protests as Venezuela embraces 2-day workweek to save power
---
Washington: Exit poll: Trump, Clinton draw support of broad coalitions
---
Philadelphia: Clinton adds to her lead; the two Republicans who can't win nomination before the convention, Cruz and Kasich, will try to block Trump by collusion; Trump to deliver foreign policy speech Wednesday
---
Philadelphia: Trump wins one-third of remaining states as he clean sweeps all 5 northeast primaries, Pennsylvania, Maryland, Connecticut, Delaware and Rhode Island
---
Cam Cole: When it comes to dire Olympic predictions, Rio 2016 checks all the boxes 100 days before Games
---
Beirut: Aleppo death toll mounts; rescue workers killed
---
An inconvenient truth: BBC: Rise in CO2 has 'greened Planet Earth'; because trees and plants grow themselves from the carbon extracted from CO2
---
Washington: Charter $55B take-over of Time Warner Cable gets anti-trust approval
---
Democrat race: Monica Lewinsky returns as a campaign issue from the Sanders camp
---
Collusion update: ABC News: What we know about the new Ted Cruz-John Kasich alliance against Trump
---
TIME: Donald Trump calls Kasich, Cruz undemocratic non-aggression pact 'desperate'
---
Unprecedented collusion: Ted Cruz, John Kasich align strategies with goal of beating Trump
---
Democracy in America: LA Times: How California's U.S. Senate ballot could cause problems for the June 7th primary
---
8 family members dead in 4 locations: Ohio AG: Slayings of 8 'pre-planned execution
---
Maggie Haberman: Donald Trump's more accepting views on gay issues set him apart in GOP
---
Washington Examiner: How the out-of-touch media missed Donald Trump's rise
---
Kentucky: Developers are turning rust belt hulks into luxury hotels
---
Edward Niedermeyer: VW's diesel crisis is now a global threat
---
Detroit: Muslims for Trump, though few, see past rhetoric, bluster
---
Quito: Ecuador earthquake death toll tops 650
---
George F. Will: The 'settled' consensus du jour; criminalizing thinking outside the prescribed AGW box
---
Marc Scribner: Banning cars from urban centers creates more problems than it solves
---
Famous north of border, too: Why the Harriet Tubman $20 is great for Canada, where she lived and brought slaves to freedom via the Underground Railroad
---
Mosul: The B-52 Stratofortress, a massive symbol of U.S. air power, drops its first bombs on ISIS
---
Robert Fulford: Where ISIS came from (and where it's going next)
---
Minnesota: ISIS suspect reveals plans to open up route from Syria to U.S. through Mexico
---
Lemmings drink the kool-aid: 175 states sign landmark Paris deal on climate change
---
Weather Channel founder: John Coleman: Get politics out of climate debate — science has taken a back seat at the United Nations
---
Los Angeles: Will Prince's control of his music extend from the grave?
---
Auburn Hills: Fiat Chrysler recalls 1.1 million cars, SUVs for rollaway issue
---
London: Obama threatens British citizens with 'back of the queue' in trade negotiations if they vote to leave EU
---
Wolfsburg: Volkswagen takes $18B hit over emissions scandal
---
Berlin: German carmakers to recall 630,000 cars to check emissions software; Volkswagens, Porsches, Audis and Mercedes included in recall
---
London: Obama wades into UK Brexit debate to euroskeptic fury
---
London: Anger as pro-Brexit Mayor Johnson tells 'part-Kenyan' Obama to butt out
---
Barack Obama visit: Stick with EU, U.S. President urges UK
---
New York: Soros says China's debt-fuelled growth echoes U.S. in 2007-08; a hard landing in China is "practically unavoidable"
---
Paisley Park: Prince, the artist who defied genre, dead at 57
---
Change: Trump spends big on television in Pennsylvania and Indiana
---
Lawrence Solomon: Why it looks like 'game over' for global warming
---
---
Links formerly right here, now at http://www.newswatchcanada.ca/oldnews2016-1.html
---
---
---
---

---
Ottawa: Assisted death bill unconstitutional warns Liberal Senator Joyal;
Alberta Court of Appeal ruling shows error in bill's restrictive approach
---
Oops: Sea levels now dropping in Washington and New York,
previously claimed to be 'hotspots of sea rise acceleration'
---
UN: 700 migrants feared dead in 3 Mediterranean shipwrecks
---
London: Health experts urge World Health Organization to
move Rio Olympics; fear worldwide spread of Zika virus
---
Central planning disease: After committing $$ billions to transit, bureaucrats confounded by drop in ridership as habits, needs change


Fixed-route infrastructure such as streetcar rails and subway tunnels are solid assets in proven high-volume routes. But flexible bus routes make more sense in areas where patterns may change. Central planners who use faulty models can spend $$ billions creating LRT or other expensive infrastructure on routes that will lose ridership and money as new city hubs emerge and transit needs diverge from original assumptions. Some see it as a fundamental conflict between central planning and market-driven solutions. If more people work from home, or have home entertainment centres, or prefer to walk to local stores and services, how is public indebtedness for expensive fixed infrastructure justified? When will wide-open public debate precede expensive central planning solutions?
---
Stephen Harper pushes unity in first major speech since election; Canada will need "a strong, united Conservative Party ready to govern" in 2019


Former Prime Minister Stephen Harper speaks at the Conservative Party convention in Vancouver, Thursday, May 26, 2016. He told his Party to stay united and be ready to return to power in the service of Canada and Canadians.
---
Dublin: Canadian Ambassador to Ireland Kevin Vickers jumps up,
tackles protester who charged podium amid heightened security
---
NY Times: Could Alzheimer's stem from infection-fighting residue?
Makes sense to experts — hoped-for breakthrough from Harvard team?
---
AP: Trump passes magic number of 1237 to clinch GOP nomination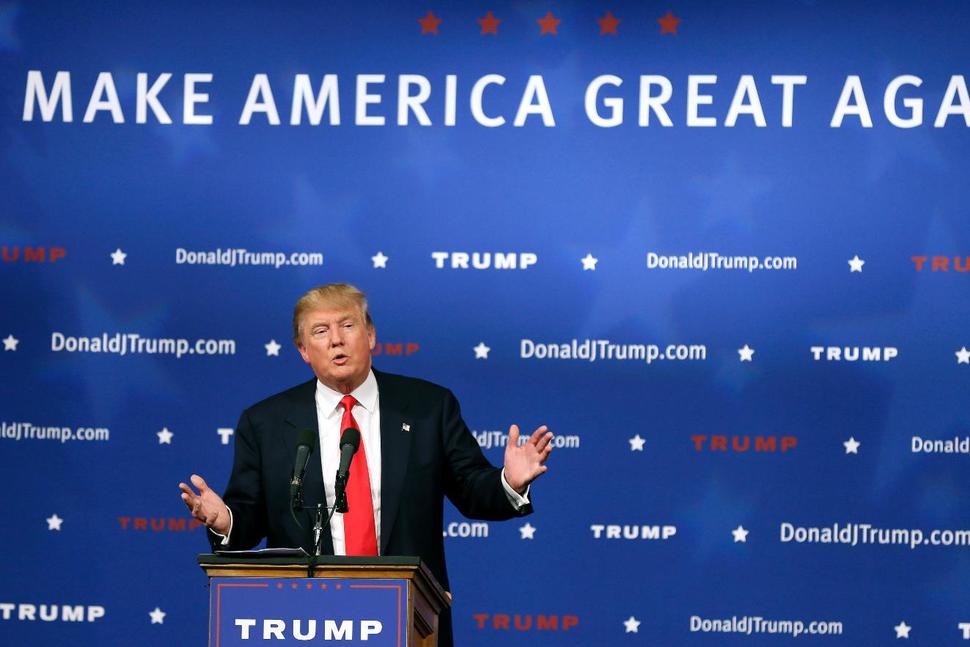 Donald Trump, according to an Associated Press count, has surpassed the number of delegates needed to clinch the Republican nomination for President. Trump now has at least 1,238 committed delegates, one more than needed. With 303 delegates still at stake in five state primaries on June 7th, Trump will easily pad his total, avoiding a contested convention. Trump, the only remaining GOP candidate left in the race, will go on to accept the Party nomination in Cleveland in July.
---
Stephen Harper will step down as MP before Parliament's fall session


Stephen Harper will resign as the MP for Calgary Heritage before Parliament resumes in the fall, as he pursues new interests on corporate boards and the establishment of a foreign policy institute, according to close confidants of the Conservative former Prime Minister.
---
Timmins: 55 arrested as cops dismantle drug network exploiting coast, incl Attawapiskat; '60 to 70% of local population has addiction issues': Chief
---
Ottawa pot czar: Bill Blair blasts unlicensed pot shops as 'reckless'
---
Mutation journal: Smoking cannabis can alter DNA 'causing mutations that can trigger serious illness, including cancer' — in their heirs as well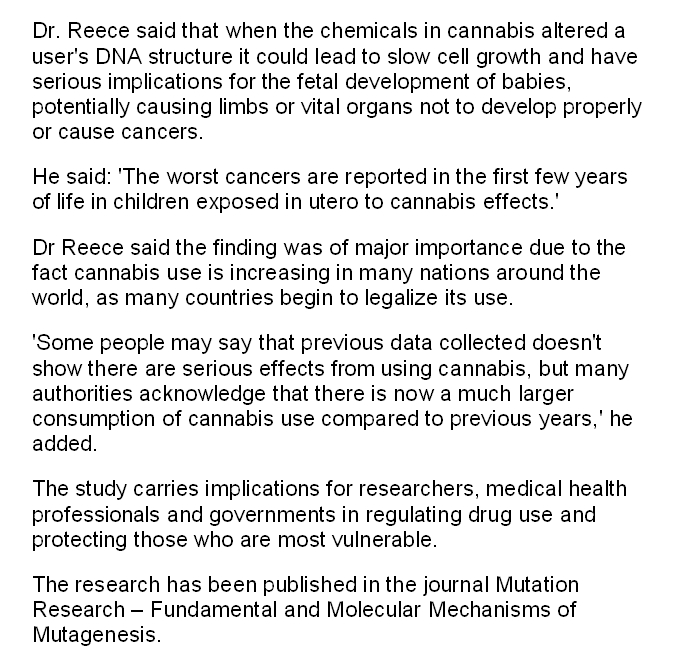 ---
Ottawa: Transport Canada urges people to stop aiming lasers at planes
---
Show must go on: Iconic Canadian rockers Tragically Hip singer
Gord Downie has terminal brain cancer; final summer tour anyway
---
Canada: Happy 171st Victoria Day!


Queen Victoria reigned from 1837 to 1901 — second longest reign of an English Monarch to only the current Queen Elizabeth II. Victoria was intimately connected to Canada, and was for many decades known as the beloved 'Mother of Confederation'. Victoria's reign began in the year of rebellions in both Upper and Lower Canada, saw her choose Ottawa as the permanent capital of the Province of Canada in 1857, and oversee and approve of the founding of the Dominion of Canada through Confederation in 1867 -- the British North America Act has her signature. Victoria's appointment of Lord Durham to report on the violent pro-democracy rebellions of 1837 led directly to her enabling the Canadian move to 'Responsible Government', taken for granted now, but radical at the time for a colony. Acting quickly on Lord Durham's advice, in 1840 Victoria oversaw Upper and Lower Canada officially dissolved as separate entities and united into the new Province of Canada, as Canada East and Canada West. In 1849 'Responsible Government' was transformatively in place. By direct result of her efforts and actions, Canada became the second largest country in the world. Victoria Day has been vigorously celebrated in Canada with fireworks, parades and public and private celebrations since 1845. It has also been known informally and welcomed by successive generations of Canadians as the start of summer and as the 'May 2-4 weekend' (a beer reference). Broadly part of Canadian culture, for example, "the holiday is referenced in the song 'Lakeside Park' by Canadian rock band Rush, from their 1975 album 'Caress of Steel'. The song features the line, 'everyone would gather on the 24th of May, sitting in the sand to watch the fireworks display'." For Canadian history in greater detail, see: https://en.wikipedia.org/wiki/Province_of_Canada
---
Change is blue? Conservative grassroots have agendas in Vancouver


With the party set to choose its next leader in 2017, some of the membership appears to be looking for more control of the process both before and after the vote.
---
Cairo: Egypt denies EgyptAir MS804 black boxes found
---
updated Cairo: EgyptAir MS804 black box reported found


Authorities have released a set of photographs of the wreckage of the plane as the international hunt for the main body of the EgyptAir Airbus A320 continues. An Egyptian source says search teams have located the black box data recorder and are now working to retrieve it. The so-called 'black box', which is actually orange, records conversations in the cockpit and technical flight data which could provide a vital insight into the last moments of the plane.
---
CNN: Sensors show smoke in cabin of EgyptAir MS804 just before crash
---
Global News Ipsos poll: 73% of Canadians want
national referendum on electoral reform
---
Fawcett: 43 tails and a happy ending: Fort McMurray
dogsledder saved team from wildfire


A fifth-generation competitive musher, Moe Ladouceur was blindsided on May 2nd when the wildfires began inching towards his dog yard in Prairie Creek, near the Fort McMurray airport. The 28-year-old kennel owner wasted no time in gathering his 43 dogs, most of them German short-haired pointers crossed with greyhounds, and hit the road heading south, the flames leaping behind him. ~ Edmonton Journal
---
Cairo: Egyptair plane wreckage, luggage and human body parts spotted north of Alexandria; one of two Canadian passengers identified
---
Tim Harper: Liberals had been elbows-up before Justin Trudeau
got physical; treating Commons as an annoyance
---
John Ivison: Commons assault 'incident' shreds Liberal
legislative agenda and shakes confidence in Trudeau
---
David M. Shribman: Finding divinity in empty spaces; Paintings of the
vast Canadian landscape evoke a lost frontier and the power of nature


'Lake and Mountains' by Lawren Harris, 1928; oil on canvas; included in 'The Idea of North' exhibit now showing at the Boston Museum of Art. Art Gallery of Ontario, Gift from the Fund of the T. Eaton Co. Ltd. for Canadian Works of Art, 1948. © Family of Lawren S. Harris.
---
Paris: French intelligence was warned about an ISIS attack a week ago
---
'Let go of me — now,' Conservative Whip Brown told bully Trudeau
---
Globe & Mail editorial: What was Justin Trudeau thinking? He wasn't
---
Ottawa: Strong pushback from Opposition, and Canadians,
on unprecedented Liberal 'hijacking of Parliament'


Official Opposition Leader Rona Ambrose rises on May 18th to question Prime Minister Justin Trudeau on Liberals' attempt to hijack Parliament. "This is a sad day for our democracy," NDP House Leader Peter Julian told the House. The Liberal motion would rewrite the House rules in 17 different ways "so that they, the executive, have unilateral control over all the procedural tools in the House."
---
updated Egyptair MS804: 'Terrorism more likely than tech failure': Egypt
EgyptAir confirms wreckage not found near Greece
---
updated Egypt: Debris found Thursday NOT from missing EgyptAir flight
---
EgyptAir Flight MS804 from Paris to Cairo crashes in Mediterranean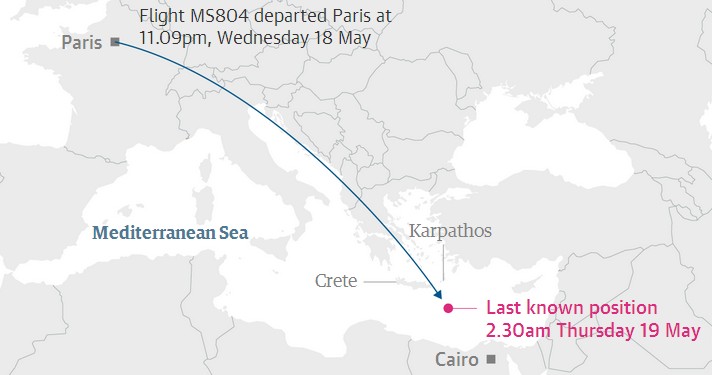 EgyptAir Flight MS804 disappeared early Thursday morning en route to Cairo. EgyptAir said it was about 16 km within Egypt airspace when it disappeared from radar.
---
Ottawa: Will Trudeau be charged with assault for mêlée in Commons?
---
Mulcair: "What kind of man elbows a woman? You're pathetic!"; Ashton: "important that young women feel safe to come here and work here"
---
Ottawa: Trudeau loses it, gets physical with Opposition MPs in House, then confronts Mulcair and others; Speaker warns on "manhandling" MPs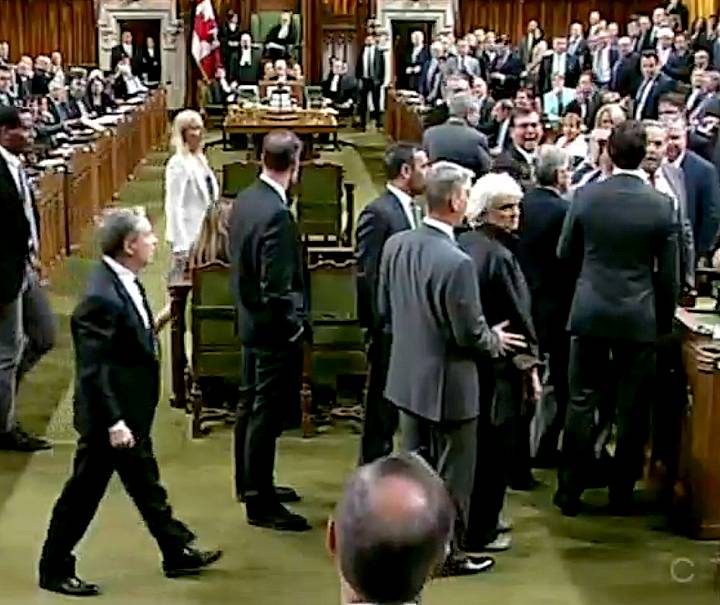 Justin Trudeau grabs Conservative Whip, elbows NDP MP and then pushes by and physically confronts NDP Leader Thomas Mulcair and other NDP MPs. The result is an uproar in the House of Commons Wednesday afternoon. The Speaker ruled it was inappropriate to "manhandle" MPs; Trudeau admitted he had done so, but claimed it was unintentional. The video (above and linked here) tells a different tale. ~ CTV
---
Still out of control: Wildfire in Fort McMurray grows to 423,000
hectares (4,230 sq km); 18 other wildfires now burning in Alberta
---
Fort McMurray: Blacksands Lodge, 655 rooms, destroyed by wildfire;
evacuated Monday night; workers in other lodges told to "wait for news"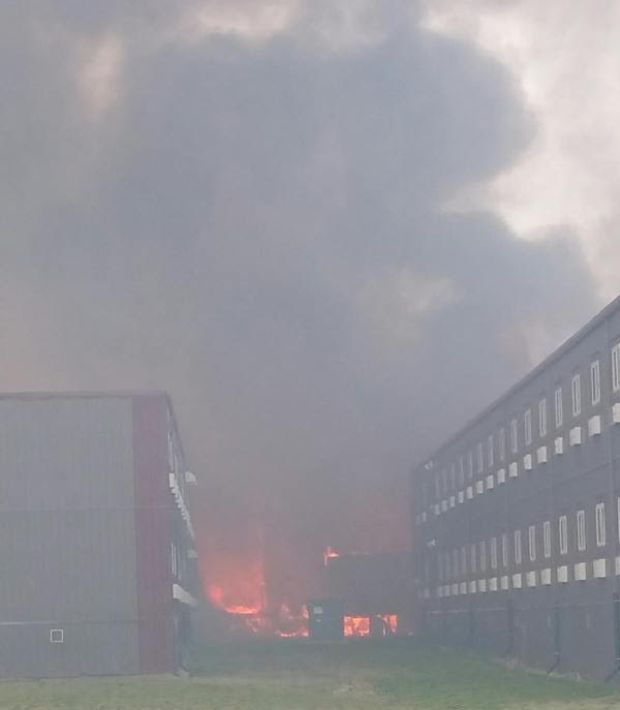 These photos show Blacksands Executive Lodge engulfed by flames at 6 a.m. Tuesday morning. ~ CBC
---
World: Oil touches $48 as new Fort McMurray
fire evacuations add to global supply disruption
---
Impact: Nearly $1B of oilsands production lost due to Fort McMurray fire
---
Firestorm moving 'rapidly': Currently 15 to 20 km from oilsands
facilities and consuming 30 to 40 metres of forest per minute
---
updated 'Extreme fire behaviour' of new wildfire forces evacuation
of 8,000 from 12 work camps north of Fort McMurray
---
Canadian hostage Robert Hall will die on June 13th unless
$16M ransom paid, says Filipino terrorist group Abu Sayyaf
---
Alberta: 'Out of control' wildfire forces evacuation north of Fox Creek
---
NE British Columbia: Wildfire prompts evacuation order for residents
north of Fort St. John; state of emergency declared for 2nd time


The Peace River Regional District issued an evacuation order for homes near the Beatton Airport Road wildfire on Sunday, May 15, 2016.
---
Laredo: South Texas casino-bound bus crash kills 8, 44 hurt


A damaged OGA Charters bus is hauled away after a fatal rollover on Saturday, May 14, 2016, south of the Dimmit-Webb County line on U.S. 83 North in Texas. ~ Danny Zaragoza Laredo Morning Times
---
Fort McMurray: Slave Lake wrote the book
— actually — on coming back from a wildfire


In May 2011, Slave Lake set up a reception centre where residents received cleaning supplies and information packages which included colour-coded utility needed signs to be posted outside their homes. ~ John Lucas Postmedia
---
Lac La Biche: Brampton Sikh men drove non-stop cross-country to deliver truckloads of relief supplies they donated to Fort McMurray evacuees


Lac La Biche Mayor Omer Moghrabi, second from left, greets members of the Singh Khalsa Sewa Club of Brampton who drove across Canada with donations for the evacuees.
---
Drama in Brasilia: Brazil President Dilma Rousseff
suspended after losing impeachment vote
---
Andrew Coyne on electoral reform: Are the Liberals conning us, again?
"...naked attempt by one party to control the process from start to finish"
---
Barbara Kay: The case for subsidizing trains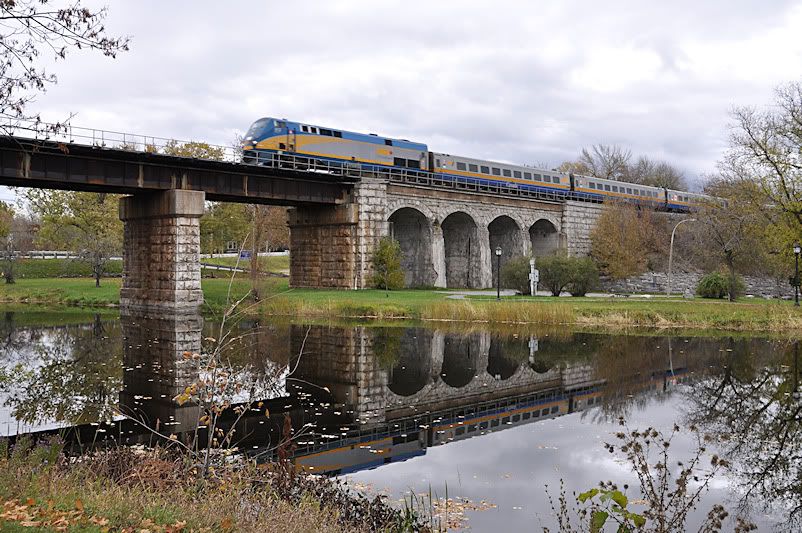 Via Rail train on picturesque 1856 bridge over Napanee River, between Toronto and Montreal. ~ photo by Jake
---
Good news week: Only 10 to 15% of Fort McMurray destroyed by fire;
media tour with Premier shows hospital, some neighbourhoods untouched
---
Moscow: Bristling display of military might
celebrates Russia's role in toppling Adolf Hitler


Tanks of Pro-Russian separatists ride during the Victory Day parade in Donetsk on May 9, 2016. Tanks and rocket systems rolled through the rebel bastion of Donetsk in east Ukraine on May 9 as pro-Russian insurgents celebrated the 71st anniversary of the defeat of Nazi Germany in WWII. ~ Aleksey Filipov AFP/Getty Images
---
Fort McMurray: Still-growing monster fire could burn for months


A convoy of evacuees escapes direct path of raging fire known as 'the Beast'.
---
updated Fort McMurray: Fire still growing and out of control, forces
evacuation of camp housing firefighters & other emergency personnel
---
Homeowner watched his Fort McMurray home burn on security webcam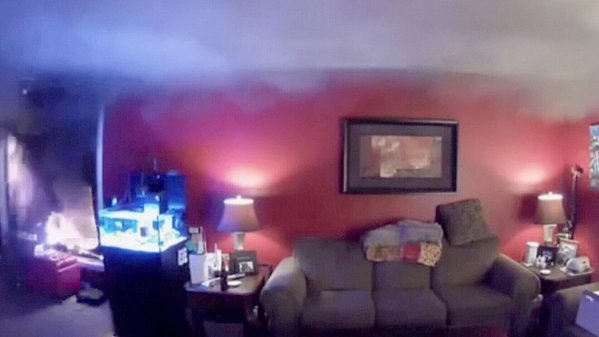 Webcam captures the raging fire outside and then inside as Fort McMurray house burned as homeowner watched.
---
Total devastation: First images emerge from post-fire Fort McMurray


The devastation is eerie and complete. The Beacon Hill has been neighbourhood levelled by the monster wildfire. Click on the link and look at all of these incredible pictures. ~ Tyler Hicks The New York Times
---
Watch LIVE: Evacuee convoy heads south through Fort McMurray
---
Fort McMurray: RCMP marshalls massive 400-vehicle convoy;
fire evacuees drive south through still-burning city and countryside


Evacuees leave Fort McMurray in the early morning, after being stranded north of the city, on Friday, May 6, 2016. Overhead, advance helicopters watch for fire flare-ups and road dangers. An ever-changing, volatile situation is fraying the nerves of residents and officials alike as a massive wildfire continues to bear down on the Fort McMurray area of northern Alberta. ~ Jason Franson Globe&Mail/The Canadian Press
---
BMO: Fort McMurray fire could cost insurers $9 billion
---
Monster! Fort McMurray fire grows to 85,000 hectares;
officials brace for 'extreme' firefighting conditions
---
Economic tsunami: Fort McMurray fire knocks out a third
of Canada's oil capacity and closes major pipelines
---
Fire spreads: People who fled Fort McMurray
now evacuated from Anzac after blaze moves south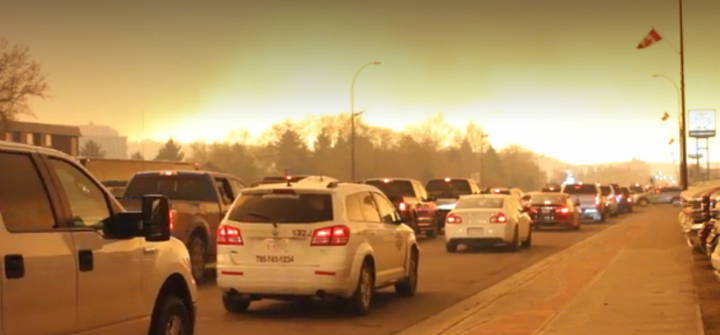 Hundreds of evacuees from Fort McMurray were sent to Anzac on Tuesday after fleeing the city from the wildfire. Evacuees are being moved to Lac La Biche, about 280 kilometres south, or even further to Edmonton.
---
Fort McMurray: Evacuee's video captures harrowing escape


Beacon Hill resident Michel Chamberland fled his Fort McMurray neighbourhood Tuesday as part of the wildfire evacuation, in a wild drive he captured on video.
---
Fort McMurray: Wildfire set to be Canada's costliest natural disaster
1,600 buildings destroyed and another 19,000 under threat
---
Fort McMurray: 90,000 evacuated; state of emergency declared
Out-of-control 7,500-hectare wildfire has destroyed 1,600 buildings so far
---
CBC Live blog -- Fort McMurray firestorm
---
'Pray for us' Fort McMurray evacuates — a city in flames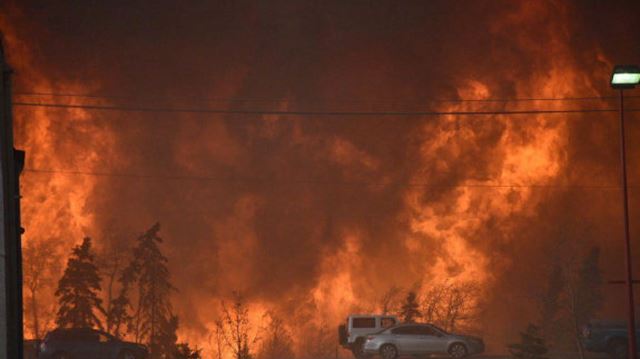 The blaze began on the weekend, but firefighting crews appeared to be making progress controlling it until Tuesday when the situation worsened dramatically — and quickly. By mid-afternoon people from three neighbourhoods in the city were told to leave immediately.
---
Fort McMurray: First damage assessment says 80% of homes lost
in Beacon Hill; "a more intense burning day" predicted today


This frightening video shows what evacuees faced last night. Fort McMurray's geography complicated the evacuation. Highway 63 is the only route in or out — north and south. Hundreds of trucks, cars, motorcycles and mobile homes had pulled over to the side of the highway, suffering from engines choked by smoke or running low on gas. People sat dazed, many in tears. Emergency officials said Tuesday night that Fort McMurray, and many of the surrounding communities, were emptied of gas. Traffic was bumper-to-bumper as people packed families and pets into cars, trucks and campers. Line-ups snaked around gas stations and late in the evening Tuesday, RCMP were advising they would travel the highway with gas to assist stranded motorists.
---
Evacuation of all 80,000 residents of Fort McMurray
largest ever in Alberta due to fire
---
7th straight win for Thumper: Donald Trump romps in Indiana primary
---
updated Fort McMurray: Tragedy as out-of-control wildfire
destroys urban homes — entire city evacuated


The 26-sq km wildfire in Fort McMurray has engulfed homes in the Centennial trailer park and more mandatory evacuations have been ordered for multiple neighbourhoods. The trailer park has been on mandatory evacuation since Sunday, with about 200 people out of their homes. Residents of the Abasand, Grayling Terrace and Beaconhill neighbourhoods and parts of downtown Fort McMurray in the Wood Buffalo municipality have also been told to leave their homes.
---
The Economist: Toronto best place to live in world, Montreal second
---
Ottawa: Jail and fines return for those not completing long-form census
---
Providence: After 145 years, Ringling Bros., Barnum &
Bailey Circus elephants perform for the last time


Superannuated and never to be forgotten: The six Asian elephants perform for the final time in the Ringling Bros. and Barnum & Bailey Circus on Sunday, May 1, 2016, in Providence, R.I. ~ Bill Sikes AP
---
Naval community gathers nationwide for Battle of the Atlantic anniversary
---
Fiscal Monitor: Harper surplus grows to $7.5B
with one month left in 2015-16 fiscal year
---
Breakthrough: New Brunswick judge throws out cross-border booze
limits; "province's restrictions on bringing alcohol into province
for personal use violate Constitution's free-trade provisions"
---
---
Links formerly right here, now at http://www.newswatchcanada.ca/oldnews2016-1.html
---
For full news link archives since December 7, 2009
follow page links from
NWC Old News
Welcome to Worldwide Visitors
Send news tips to
Editor@NewsWatchCanada.ca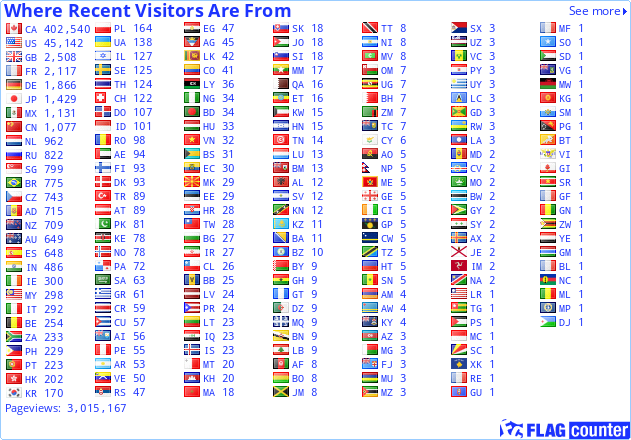 ---
Ottawa: Canada's economy grows 2.4% in first quarter, but misses expectations
---
Fort McMurray: First residebts return home Wednesday, others delayed by arsenic, other compounds found in ash
---
Ottawa: Amendments to assisted dying bill defeated, C-14 passes report stage; it will return to House tomorrow for 3rd reading where it will face vote to send it on to Senate
---
National Post View: Canada's unelected democracy
---
Mission: Indian Government accuses Surrey man of running 'terror camp' at shooting range in B.C.
---
Bloomberg Nanos Canadian Consumer Confidence Index: Optimism returning to Canada oil heartland along with $50 crude
---
Toronto: Premier Wynne officially apologizes to Indigenous communities for 'generations of abuse'; Ontario Regional Chief calls residential schools 'Canada's Apartheid,' welcomes apology from province
---
Crux of the Matter: Trudeau proposal at Liberal Convention vs Stephen Harper record
---
Kelly McParland: Canada's pot industry just failed its first test
---
Ottawa doublespeak: Trudeau hired nanny under temporary foreign worker program — before he became a vocal critic of it
---
Tower of Babel: Liberals replace govt communications co-ordination with nothing — no one will know who is speaking on or for govt policy, or when
---
Robert Fulford: The CBC always says it wants to 'tell our stories.' What's it waiting for?
---
After weeks wasted: 1,000 firefighters, including Americans and 300 South Africans arrive in Edmonton to fight still-out-of-control Fort McMurray wildfire
---
Ottawa: New child benefit could pose pitfalls for divorced couples; courts could soon be clogged; no direction given to courts
---
Matt Gurney: Harper won't miss the job. In time, Canadians may miss him.
---
Michael Den Tandt: Trudeau can laugh at Conservatives all he wants, but Liberals better watch their backs, they're coming
---
Winnipeg: Trudeau and minions force through membership change geared to grabbing data from those who 'join', centralizing power
---
Fort McMurray: Suncor starts to bring oil sands back online
---
Iraq: U.S. says Canadian special forces are involved in major offensive against ISIS
---
Adam Radwanski: The openness of the Tories at their convention is the story of the weekend
---
Lorrie Goldstein: Trudeau's whiners: No political party has ever been more sanctimonious or hypocritical than the Liberals
---
Kingston: Canadian journalist Stanley Burke dead at 93
---
Susan Delacourt: Winnipeg: American Democratic Party campaign gurus now trying to glean lessons from Liberal win
---
Vancouver: Confident Tories emerge from convention united, ready to take on Trudeau
---
David Akin: Whip Gord Brown — Trudeau's target in Elbowgate — a Tory celebrity at Vancouver convention
---
Winnipeg: Grassroots Liberals uneasy over Trudeau's plan to transform party
---
Joe Oliver: The Liberals spent $9B in a single month, just so they could say there was a deficit
---
Crux of the Matter: Former PM Stephen Harper thanks Canada & reminds CPC of their roots
---
Vancouver: Conservative Party is debt-free and has cash in the bank; only party that's filed its detailed election spending information, as required by law
---
Christie Blatchford: Gord Downie and The Hip show us what a good death really means
---
Vancouver: 'A fabulous moment': Conservative delegates shift to more neutral position on same-sex marriage
---
Vancouver: Yes to same-sex marriage, no to Rona Ambrose: Tories begin heated debate on party policies
---
Chris Hall: A tale of two conventions; CBC's The House interviews Jason Kenney and contrasts the Conservative and Liberal conventions in Winnipeg and Vancouver
---
Vancouver: Rona Ambrose talks big tent, Conservatives deep record of women in leadership positions, and the re-building outreach ahead
---
Candice Malcom: Harper, Trudeau, a study in contrasts
---
Edmonton: Wildrose suspends MLA over insult about Wynne; had responded quickly to a social media post
---
Don Braid: Ontario gets an earful in Alberta legislature
---
'It's unlawful': Toronto Police Chief Mark Saunders defends pot dispensary raids; 43 storefront pot shops raided, more than 90 arrested, 186 charges laid
---
Toronto: Police press conference on major raids on unlicensed marijuana dispensaries turns unruly as pot advocates show up and pepper Chief with questions
---
Jennifer Ditchburn: The long struggle of female reporters in the Parliamentary Press Gallery; or just a numbers game?
---
Recovery: Fort McMurray firms to get preference on rebuilding contracts
---
Vancouver: Harper breaks long public silence in motivational speech at Conservative convention: "The past is no place to linger"
---
Winnipeg: Liberal Party divided over proposed restructuring
---
Winnipeg: Liberal Party brass block emergency resolution on assisted dying bill at their national convention
---
Kelly McParland: Onslaught of photo ops counters tarnish of elbow affair
---
Vancouver: Saskatchewan Premier Brad Wall wooed for federal Conservative leadership by Tory group
---
Vancouver: Harper expected to be in demand to weigh on serious global issues; is seen as "a serious person who has something to say about these things"
---
Vancouver: Young Conservatives angle for larger role in shaping party
---
Vancouver: Harper to break his public silence at party convention
---
Vancouver: Winnipeg radiologist ponders run for Conservative leadership; will weigh chances at convention this week
---
Gabriel Yiu: Trudeau violence suggests bigger issues behind closed doors
---
Calèche before the horse? Montreal reverses ban on horse-drawn carriages after judge rules city lacked authority to do so
---
Vancouver: Conservative convention "will be arguably the most important ever" says MP Deepak Obhrai as it deals with 2015 loss and charts path forward
---
John Ivison: Harper didn't want to rule from beyond the political grave — and now he can cement his legacy
---
Payback for election support: Liberals to end labour peace, make it much easier for spoiled federal public servants to strike, hold government to ransom
---
Toronto: Bank of Montreal cuts 1,850 jobs to trim costs
---
By-election chatter starting: Stephen Harper plans to stay in Calgary after resigning seat, says friend of former PM
---
Andrew Coyne: The CanCon model isn't 'broken,' it was misbegotten from the start
---
Ontario put on notice: Inmates file class-action lawsuit over 'deplorable' conditions at Ottawa jail
---
Robert Fife: Former U.S. diplomat criticizes Canada's 'weakness' on Russia; Michael McFaul, a former Obama Ambassador to Moscow and top adviser on Russia, expressed disappointment with Foreign Affairs Minister Stéphane Dion
---
Joe Chidley: Stephen Poloz forced to play an uncomfortable waiting game for economy to make its own statement
---
Ottawa: Bank of Canada maintains overnight rate target at 1/2 per cent
---
St. John's: Ottawa helps Newfoundland Liberals by suspending $267M debt obligation dating back to Paul Martin no-interest loan in 2005
---
Éric Grenier: Leadership race rules could exacerbate Conservative Party divisions
---
Teta Bayan: I was bumped from speaking to the House. I need to say this: Migrant workers need better rights
---
Calgary: Matthew de Grood found not criminally responsible for stabbing five people to death at party
---
Tim Harper: Trudeau has fumbled assisted-dying bill from start
---
Starts in Victoria in July: The Tragically Hip announce Kingston as final stop on short summer tour
---
Dreaded diagnosis: Gord Downie's brain tumour one of the worst known to medicine; treatable but terminal
---
Michael Den Tandt: Rise of Trumpism one reason Japan should aim for bilateral trade pact with Canada
---
Halifax: Irving proposes $300M civilian-operated ships tailored for military to use in humanitarian work
---
Toronto: Federal court judge rules former refugee from Egypt not a threat to national security; first designated a threat by CSIS and arrested in 1999
---
Nanos poll: Poll taken over 4 weeks unsurprisingly puts Trudeau ahead of leaderless Conservatives and NDP
---
Global News Ipsos poll: Cutesy name 'elbowgate' and lazy reporting which ignored seriousness of physical manhandling of Opposition Whip, reflected in poll giving Trudeau a pass
---
Globe & Mail editorial: Ottawa's assisted-suicide legislation contains a fatal flaw; it has already been flagged by the Alberta Court of Appeal
---
Tokyo: Japan's Prime Minister ups pressure on Trudeau over TPP
---
Terence Corcoran: Tory party at risk of being hijacked by the O'Leary factor
---
Philip Cross: Exploiting Fort Mac's fire is the 'Shock Doctrine' of leftists and Leapers
---
Ottawa: Liberals spent $24,000 on tourism video that clearly broke their own ban on ostensibly partisan ads
---
Lot for a pep talk: Trudeau Govt paid nearly $18,000 for 'deliverology' guru
---
Ottawa: Parliament could be recalled in July as Senate pushback delays assisted death law; Liberals wanted 'rubber stamp', didn't allow for 'sober second thought'
---
Ottawa: Ontario won't appeal Duffy verdict; hinged on judge's declaration Duffy was a 'credible witness'
---
Matthew Fisher: Trudeau to get earful from Japanese Prime Minister on the most vexing issue in Asia
---
John Ivison: Kevin O'Leary's mission to bring 'adult supervision' to Ottawa is about to start in earnest
---
Vancouver: Canada's aboriginals tell Trudeau they do have a veto, can block pipelines
---
John Robson: Trudeau's outburst was not just ill-mannered. It was revealing
---
MADD: New impaired driving laws in Manitoba should focus on drug use
---
Victoria: Jam-packed line-up this morning for 119th annual Victoria Day parade
---
Big bucks for reliable test inventor? Pot breathalyzer quest ramps up as legalization looms
---
Claresholm: Edmonton man charged with impersonating Fort McMurray evacuee, exploiting the good-hearted
---
Kate Heartfield: Female politicians are changing Canadian politics
---
Fort McMurray: Gas, electricity restored to 90 per cent of city, wildfire remains out of control
---
Crux of the Matter: McMaster research on 'low salt diets' shows how medicine can eat their own
---
Indianapolis: Canada's James Hinchcliffe, from Oakville, has come back from a near-death experience last year on the same track to take the pole position for next week's Indy 500; four-lap qualifying average speed of 230.760 mph
---
France: Quebec's Xavier Dolan wins Grand Prix at Cannes for 'Juste la fin du monde'
---
Alternative is deadly: Designated highway texting zones bill passes second reading in Ontario legislature
---
Toronto: Ministry of Energy memo reveals Ontario Liberals ignored $1.5B in savings by not terminating failed Samsung contract in 2013
---
Ottawa: Watchdog looking into how CSIS reports privacy breaches
---
The Guardian: Canada's PM is a 44-yr-old spoiled rich kid whose manhandling of fellow politicians displays impatience, immaturity and an overinflated sense of entitlement; 'elbowgate' was really a little emperor stamping his foot because things weren't going his way fast enough
---
Conrad Black: If Britain leaves the EU, where will it turn?
---
Good news, deadly bad news: Little if any heroin left in Vancouver; pushed out by the cheaper and more potent fentanyl
---
Keith Brownsey: Winning Conservative leadership will be difficult for a Calgary MP
---
Anthony Furey: Trudeau has further to fall. Much further
---
Sandy White: Montreal's new anti-Uber taxi law could lead to more drunk driving
---
Anthony Furey: Pro-caliphate group gathers in Mississauga
---
British medical journal: Lancet attacked for publishing Canadian study showing low-salt diet could kill you
---
Queen of the Channel: Revered long distance swimmer Cindy Nicholas dead at 58 in Toronto
---
Fort McMurray: Re-entry scheduled, if safe for June 1st; evacuation lifted on some oilsands camps
---
Crux of the Matter: It's 2016! Trudeau supporters need to stop blaming MP Brosseau for being a victim
---
Fort McMurray: Syncrude says bison herd holding up well as wildfires rage nearby
---
Problems in Mexico: Bombardier shifts some production to Kingston-area Millhaven plant in bid to speed up lagging Toronto streetcar deliveries
---
Ottawa: NDP MP Ruth Ellen Brosseau, elbowed by Justin Trudeau in the House of Commons, is now being attacked by his supporters, online and via messages to her office
---
Interactive lookup tool: Find out if listeria-recalled food may be in your freezer
---
Egyptair: One of Canadian victims identified as a mother of three returning to her home in Cairo
---
Rex Murphy: The right to vote, the choice to vote, the method of our vote, is ours [video]
---
BBC: Justin Trudeau – Is the honeymoon over for Canada's PM?
---
Chris Hall: Trudeau's elbow neither the beginning nor the end of Liberal troubles; Prime Minister loses control of himself as his government loses control of agenda
---
Maclean's longform: The Great Escape: how the Fort McMurray fire happened, the heroic battle to fight back the flames and what it all means for the devastated city
---
David Akin: Trudeau tries to undo fuddle-duddle damage; full mea culpa but still being pushy a day later: "I refuse to allow anyone to think that there was any justification for my behaviour"
---
Andrew Dreschel: Trudeau 'looked out of control'
---
Edmonton: Alberta's Crown prosecutors seek injunction in Federal Court to relieve workload
---
Calgary: NEB approves Kinder Morgan's Trans Mountain pipeline expansion with 157 conditions
---
Paul Wells: In this House of Commons fracas, everyone loses — especially Justin Trudeau
---
Toronto: One Syrian refugee a week disclosing domestic abuse: settlement agency
---
Susan Delacourt: Trudeau just got schooled — and not a moment too soon
---
CBC adds whitewash: Liberals withdraw controversial motion to limit Commons debate
---
Aaron Wherry: Trudeau did physically what his government was doing procedurally; neither is in keeping with Canadian traditions; a 'prima facie' breach of privilege
---
updated Ottawa: Crashed EgyptAir flight MS804 had two Canadians aboard
---
Ottawa: Immigration Minister regrets remark on Syrian refugees use of food banks
---
John Ivison: Commons gets Old Testament as Liberals move to take over control of House procedure
---
Ottawa: Six months in, Liberals stifling dissent; "Even Conservatives on their worst days never tried to stifle democracy the way the Liberals are doing today" NDP leader Thomas Mulcair
---
Chantal Hébert: Maryam Monsef has been burning bridges with the electoral reform file
---
Vancouver: Canadian founder of 1-800-Got-Junk? says make a list of life goals, then just do them
---
Edmonton: Some Fort McMurray residents could return home as early as June 1st
---
Jack Mintz: Want to pay more income tax? That's what the Liberals' expanded CPP could mean
---
Christina Blizzard: Liberals left altering democratic process out of election platform
---
Ben Eisen and Kenneth P. Green: Ontario's climate plan undermines case for cap and trade
---
Toronto: Budget watchdog says Ontario Liberals can balance books next year if growth doesn't falter in face of heavy new taxes and rising power costs, but if so, it won't last for long due to structural debt
---
Unaccountable: 'Ontario is an outlier': Auditor General finds little precedent for $$ millions in payouts to teachers' unions
---
Spend, spend, spend... Ontario's debt will balloon to $350B in five years, financial accountability officer warns
---
John Robson: Premier Gallant, tear down this wall
---
Toronto: Union buying: Liberals gave teachers unions $22M with no strings attached: Ontario AG
---
Baffin Island: Journal Science: Scientists surprised to find 4.5 billion year-old rocks dating back to Earth's infancy
---
Lauren Heuser: Deport U.S. deserters
---
Globe and Mail editorial: Why is Ontario's green plan powered by so much central planning?
---
Michael Den Tandt: The Trudeaus are riding a populist wave — and it has a dark side
---
Toronto Sun editorial: Wynne doesn't learn from mistakes; Liberal central planning continues to run amok, failure after failure
---
Bob Elliott: Stinks: Texas Rangers' Odor draws only an 8-game suspension
---
Lorrie Goldstein: Wynne's climate strategy will drive millions into energy poverty
---
Toronto: Ontario campaign finance bill fails to address cash-for-access fundraisers
---
Robert Benzie: Liberals' legislation bans union, corporate donations, reforms fundraising in Ontario
---
Ottawa: Veterans say they have been betrayed by Liberals; promised one thing in election and have done the opposite
---
Don Braid: Alberta gets another poke in the eye from Ontario gas ban plan
---
Gillian Steward: Oil sands workers bear brunt of Alberta wildfires
---
Shi Davidi: Strong ruling against Texas Rangers could help 'make baseball fun again'; bad Odor lingers
---
"Will drive up home heating costs by as much as $3,000 for homeowners": Energy, auto sectors raise red flags over Ontario climate plan
---
John Robson: Consulting the people through a referendum is the only way to make changing fundamental law legitimate
---
Pediatrics journal: E-cigarettes causing nicotine poisoning 'epidemic' for kids, experts warn
---
Marketwatch: New wildfire evacuation may further delay restart of at least one million barrels a day in oil sands production
---
Matthew Fisher: Little support for Abu Sayyaf on Philippine island where Canadians abducted
---
Lee Foote: Fort McMurray wildfire response must consider black bears; emerging from hibernation they will smell an attractive smorgasbord of rotting food in fridges and freezers from kilometers away
---
First detailed estimate: Original Fort McMurray wildfire a U.S. $3.4B to $6.9B insurance loss: AIR Worldwide; new outbreak may send it higher
---
John Ivison: Liberals sent scrambling after opposition ambush tests government's majority in vote
---
Kevin Libin: Ontario's big, green assisted economic suicide plan
---
Dictatorship, not government: Ontario government not denying report on sweeping climate change plan
---
Would ban natural gas for home heating: Ontario Liberals won't confirm published details of Climate Change Action Plan
---
Montreal: Liberals to introduce trans-gender rights bill similar to one that passed in House of Commons during Harper government
---
Brian Lee Crowley and Sean Speer: A few fiscal lessons on getting stuck in the red
---
Andrew Potter: Our democratic reform minister doesn't understand our democracy
---
David Akin: Electoral reform debate missing the bigger issue: What happened to representation by population?
---
BBC: Peers say McGill-Swiss "study was 'a big step forward' in understanding REM sleep"
---
Montreal: McGill University researchers help prove link between dream or REM sleep and memory formation, at least in mice; poor sleep quality is associated with onset of brain disorders such as Alzheimer's and Parkinson's disease
---
White Rock: More than 100 lose homes in B.C. apartment building fire
---
Michael Den Tandt: Is there anything the Liberals won't study to death?
---
Once 'hogtown': Toronto named most diverse city in the world
---
Ross Ayotte: The poverty of Ontario power
---
James Di Fiore: Justin Trudeau and the great pot hypocrisy
---
Sainte-Marie de Beauce: Maxime Bernier kicks off campaign; would run a small government
---
Montreal: Tom Mulcair tells La Presse he's quitting politics before the next federal election
---
Crux of the Matter: Teacher Chase Mielke gets it right re: success in school
---
Ottawa: NDP federal council meets to set terms of leadership race
---
Ottawa: Upcoming Liberal convention to focus on proposals to improve lot of indigenous peoples; no mention of 440 Liberal-ignored recommendations of 1996 Royal Commission
---
Sainte-Marie de Beauce: Maxime Bernier officially launches bid for Tory leadership
---
Andrew Coyne: A guide to arguments having nothing to do with electoral reform
---
Conrad Black: Why Canada is justified in selling arms to the Saudis
---
Ted Morton: Notley's climate change gamble
---
Hug: Canadians donate over 1,000 dresses for Fort McMurray grads
---
Ottawa: NDP's satellite office saga lands in Federal Court as issue continues to bedevil party
---
Ottawa: Veteran MP Michael Chong expected to enter Conservative leadership race
---
Edmonton: Trudeau uses Alberta visit to extend EI to areas controversially ignored in budget; says move unrelated to Fort McMurray wildfire
---
Crux of the Matter: Sophie Gregoire Trudeau deserves taxpayer-funded help
---
Fort McMurray: Trudeau arrives to view wildfire damage
---
Toronto: Non-profit to deliver baby box full of free goodies to expecting Canadian parents; thousands have signed up already
---
Toronto Star editorial: Toronto should regulate the locations of store front "medical marijuana dispensaries"
---
St. John's: Nalcor chief says Muskrat Falls hydro project unlikely to be cancelled
---
Toronto: Sirius XM Canada parent bids to take company private; CBC to sell stake
---
Toddi Steelman: Canada has a wildfire strategy. Let's use it
---
Ottawa: Lowe's deal to buy Rona clears its last major hurdle; sale to close May 20th; Lowe's will have almost 450 stores in Canada
---
Crux of the Matter: Hobo-sexuality at UVic and 'conservative' anti-university bias
---
Ottawa: Opposition says Sophie Grégoire Trudeau is out of touch with ordinary struggles
---
Michael Den Tandt: Liberals' electoral reform scheme falling flat on arrival
---
Toronto Star editorial: Let the people vote on electoral reform; only a referendum will lend democratic legitimacy to the Liberals' promised overhaul of Canada's electoral system
---
Ottawa: Syrian refugee sponsors complain of continuing 'disarray'
---
John Ivison: Liberals' promise to repeal Conservative legislation would open the floodgates to marriage fraud
---
Terence Corcoran: Panamania! Forty days after release, the Panama tax haven papers remain a dud
---
Co-chaired committee on physician-assisted death: Liberal MP Rob Oliphant says he can't support Liberals' assisted-dying legislation
---
Fort McMurray: Oil sands shutdowns cost = 14 million barrels or about $760M
---
Toronto: CBC protected Jian Ghomeshi, say two ex-colleagues with new harassment claims
---
Edmonton: Red Cross to transfer $50M directly to evacuees from Fort McMurray wildfire
---
Robyn Urback: Liberals are totally committed to a fair and open Liberal-dominated review of Canada's electoral system
---
Two nannies and a full-time assistant funded by taxpayers just not enough: PMO looking at ways to ease Sophie Grégoire Trudeau's workload
---
Kelly McParland: Liberals want "exhaustive", "inclusive" electoral reform, but no referendum thanks; democracy stinks?
---
Toronto: Jian Ghomeshi gets off with peace bond, apology
---
Rationalizing former housing glut with post-inferno needs: Temporary housing first step as wildfire-ravaged Fort McMurray recovers
---
Saint-Jean-de-Matha: Experts throw cold water on claim Quebec teenager may have found Mayan ruins via celestial/terrestrial analysis
---
John Ivison: Revolution of rising expectations: Why aren't the Liberals putting any funds into post-secondary indigenous education?
---
Michael Den Tandt: Curious torpor from Liberals on major, important issues involving Quebec
---
Justin: 'No more selfies with fans'
---
Vancouver: New B.C. flipping rules give sellers all the profit
---
Weather helps: Oilsands production restarts cautiously as Fort McMurray fire weakens
---
Hypocrisy on Parliament Hill: Liberals criticized for using time allocation to limit debate
---
Winnipeg: Pregnant women who consume diet fizzy drinks are 'twice as likely to raise fat kids'
---
Calgary: Oil Patch brass to meet with Notley as wildfire burns; will they ask why firefighting budget and air tanker contracts were cut?
---
Fort McMurray: Insurance firms' mobile units taking claims from Alberta wildfire victims
---
Toronto: Jian Ghomeshi to avoid 2nd sex assault trial in June by signing peace bond, source says
---
Toronto: Ontario Liberals held more than 90 cash-for-access fundraisers in two-year span
---
Alberta: Despite out-of-control fires destroying millions of hectares of boreal forest, and putting lives at risk, world's largest water bomber is ignored
---
Calls them 'touching': 'No need to accept' international offers of help fighting fires: Trudeau
---
Peter Kuitenbrouwer: Bombardier Inc's problems go far beyond planes: How a failure to deliver streetcars on time has ripple effects across Canada
---
Ottawa: Conservatives won't support RCMP union bill without provision for secret ballot
---
Michael Den Tandt: Justin Trudeau needs to evolve from stuntman to statesman
---
Ottawa: Assisted dying legislation a unique window into Parliament's soul
---
Victoriaville: Quebec police arrest brothers suspected of stealing five million bees and 100 hives worth $200K
---
He's seen fire and rain: James Taylor will donate all the proceeds of Alberta concerts to Fort McMurray victims
---
Rex Murphy: For Fort McMurray, better days will come
---
Andrew Coyne: Ontario's Wynne shamed into campaign financing changes while BC Premier Christy Clark just shrugs
---
Montreal: Parti Quebecois will choose a leader to replace Pierre Karl Peladeau this fall
---
No Wynne situation: Ex-Liberal MPP Kim Craitor was forced to resign after sexual harassment allegations 'to protect the Premier'; illegal?
---
Fort McMurray: Heat generated by 'the beast' ranks with worst fires on record, rendering even water bombing useless
---
Fort McMurray: Stranded dogs, cats rescued by dedicated group
---
Nerves of steel: 'Trucks were charred on the side': How one man took terrifying videos of the exodus from Fort McMurray
---
Calgary: Syrian refugees help Fort McMurray evacuees
---
Toronto: Trudeau announces $840M for Toronto transit upgrades at 50% funding; no word on whether it includes $$ millions previously committed by Harper Govt
---
Ottawa: Trudeau admits in House of Commons that he misled media about who is responsible for electoral reform delay, puts Minister on notice
---
The Province: Donald Trump Jr. scoffs at Vancouver mayor's 'faux outrage' over his dad's comments
---
Toronto: Peter Munk donates $1M to Alberta Fires Emergency Appeal of Canadian Red Cross
---
The Guardian: There's more to Fort McMurray than oil sands – it's a real community
---
Toronto: Ontario sells LCBO waterfront land to developers for $260M; money to go towards 'infrastructure', not debt or healthcare
---
Ottawa: Canada sheds 2,100 jobs in April
---
Public pays bill: Trudeau invited 44 people, including mom and Liberal Party President and chief bagman, to accompany him to Washington last month
---
Edmonton: Awards gala cancelled, food and space donated to Fort McMurray evacuees
---
David Reevely: Ontario suspended offshore wind farms so it could 'do more science', then didn't do any for years
---
Ottawa: Trudeau chooses National Security Adviser who lacks any security and intelligence experience
---
Andrew Coyne: Still confused about the new non-partisan Senate? Here's a quick refresher
---
Concern: From Newfoundland pubs to bank boardrooms, help for Fort McMurray goes nationwide
---
Calgary Herald editorial: Pulling together in the face of disaster
---
Colby Cosh: In a redoubt north of Fort McMurray, a city's people await a battle
---
Alberta questions: Lack of lightning suggests a human caused Fort McMurray fire: professor
---
Ottawa: Liberals cut off debate prematurely on assisted dying bill, denying MPs opportunity to speak
---
First known victims of fire: Fiery crash kills two evacuees south of Fort McMurray
---
'It's what we do': Spontaneous Alberta rescue convoys head north to rescue stranded Fort McMurrayites
---
David Reevely: NDP demands a public inquiry into new energy contract allegations rattling Ontario Liberals
---
Ottawa: Don't make 'a political argument out of one particular disaster': Trudeau refuses to link fire to climate change
---
A look back — April 21st:
Don Braid: NDP cuts fire-fighting budget while predicting 'catastrophic' conditions; "Why does the government think $86 million is enough to fight fires, when the job cost almost $500 million last year?"
---
Latest police investigation of Wynne Govt: OPP probing allegations Ontario Liberals destroyed power project documents
---
Vancouver: 'We made a mistake': Earls reverses decision on Canadian beef
---
Fort McMurray: Hot, dry winds threaten to worsen 'hellish' wildfire today; Canadian Army and RCAF asked for help; skies filled with planes and helicopters battling blaze
---
Fort McMurray: Alberta's oilsands cuts production, shelters refugees as wildfire forces tens of thousands to flee
---
Ottawa: Canada March trade deficit widens to record as exports slump
---
Forum Research poll: Premier Kathleen Wynne trails Patrick Brown in approval ratings; Tories would win if election held now
---
Thomas Walkom: Iraq's political chaos makes Canada's war there trickier; Iraq not only fighting ISIS, factions within country are fighting each other
---
Toronto: Canadian, New York markets join global retreat; Loonie sheds more than a cent
---
Ottawa: AG finds problems in immigration machinery that have allowed criminals to receive undeserved Canadian citizenship
---
Crux of the Matter: Liberals mislead Canadians again, naming a partisan Whip in Senate!
---
Ottawa: AG wants feds to give Via Rail tighter direction
---
Vancouver: Home price gains are growing larger and larger amid 'intense' competition among buyers
---
Terry Glavin: The British Left's run-in with anti-semitism a stern warning for NDP
---
Ottawa: Trudeau's Senate leader names 'ultra-partisan' Mitchell as Senate Whip; no explanation why a Whip is even needed in 'non-partisan' Senate
---
Joe Oliver: Liberals keep driving recklessly in reverse trying to damage their Conservative foes
---
Marni Soupcoff: The Comeau decision is a 'big deal,' as it could lead to free trade in all of Canada
---
---
Links formerly right here, now at http://www.newswatchcanada.ca/oldnews2016-1.html
---
---