---

---
Terry Devitt - University of Wisconsin: From rocks in Colorado, evidence of a 'chaotic solar system'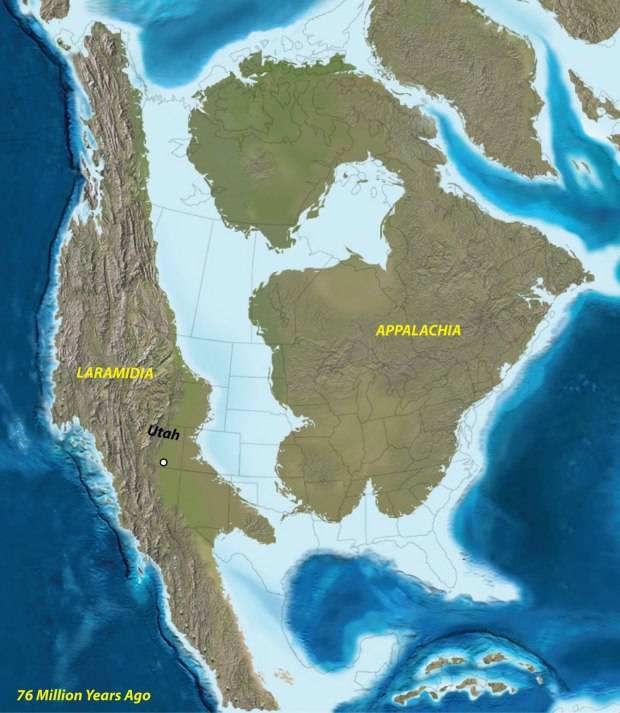 For most of the Late Cretaceous, exceptionally high sea levels flooded the low-lying portions of several continents around the world. In North America, a warm, shallow sea called the Western Interior Seaway extended from the Arctic Ocean to the Gulf of Mexico, subdividing the continent into eastern and western landmasses, known as Appalachia and Laramidia, respectively. Plumbing a 90 million-year-old layer cake of sedimentary rock in Colorado, a team of scientists from the University of Wisconsin–Madison and Northwestern University has found evidence confirming a critical theory of how the planets in our solar system behave in their orbits around the sun. The finding, published February 23, 2017 in the journal Nature, is important because it provides the first hard proof for what scientists call the 'chaotic solar system', a theory proposed in 1989 to account for small variations in the present conditions of the solar system. The variations, playing out over many millions of years, produce big changes in our planet's climate — changes that can be reflected in the rocks that record Earth's history. ~ Ron Blakey Northern Arizona University Geology Dept.
---
Editorial - Investor's Business Daily: Is global warming science just a fraud?
---
Rex Murphy - National Post: In Ontario, the taxpayers
sustain Wynne's green energy perpetual motion disaster
---
Charles Hurt: Trump's war on 'fake news' offers a great civics lesson
---
Washington Times: Trump orders all federal agencies to set up
'regulatory reform task forces' to cut job-costing red tape
---
Amy Minsky - Global News: Rejected refugees who cross border
into Canada illegally will be sent to home country, not back to U.S.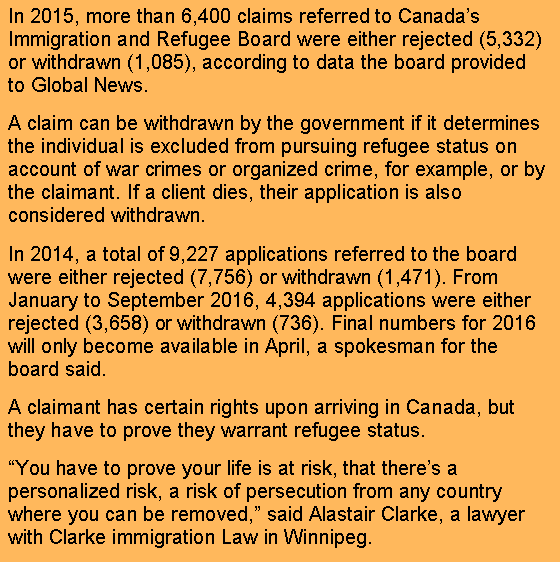 ---
Ivan Semeniuk - Globe and Mail: Red Dwarf and the Seven Worlds: Astronomers
excited by bonanza of Earth-sized planets — only 39 light years away


The discovery, published Wednesday in the journal Nature, marks the first time that so many terrestrial planets – planets that are primarily made of rock, like Earth – have turned up in one solar system. Three of the planets fall within a temperature range that should allow water to exist on their surfaces – a placement that is sometimes referred to as "the Goldilocks zone" because it is neither too hot nor too cold. Given the right sort of atmosphere, water could also be present on three of the others. ~ NASA/JPL-CALTECH
---
CBC: 5 byelections in safe seats to be held April 3rd;
will it turn into electoral test for Trudeau Govt?
---
Angus Reid poll - CBC: 54% of Canadians say refugees do not
make enough of an effort to fit into mainstream society
---
Angus Reid poll - CBC: 41% of Canadians want to stop accepting refugees,
25% want Trump-style travel ban from risky places: bombshell survey
---
Globe and Mail: Influx of refugees fleeing U.S. is putting Ottawa to the test


Somali refugees Abdullahi Warsame, left, and Lul Abdi Ali slip under a roadblock in Noyes, Minnesota, to enter Canada on Sunday. ~ Ian Willms The Globe and Mail
---
Robert Fife - Globe and Mail: Mulroney sings at Mar-a-Lago
cancer fundraiser, prompts praise for Canada from Trump
---
CTV News: Emerson homeowner blames Trudeau for spike in asylum crossings;
went out to truck and "16 people who had illegally crossed border were in his driveway"
---
Emerson - CBC: 'Someone is going to slip through': Worry grows
over influx of asylum seekers across U.S. border into Manitoba


Emerson-Franklin Reeve Greg Janzen says there are some worries in the community that among those who are legitimately seeking refugee status, someone, possibly with a criminal background, might be able to sneak in. ~ Lyza Sale CBC
---
Melbourne - AP: Trump rallies tens of thousands of supporters,
once again tears into 'dishonest media'; lays out ambitious agenda


There were 9,000 packed inside the hangar and another 20,000 outside according to media at the event. Speaking to reporters on Air Force One before the rally, Trump said he was holding a campaign rally because "Life is a campaign. To make America great again is absolutely a campaign," he said. "It's not easy, especially when we're also fighting the press." ~ VOA News
---
Washington Examiner: CBS anchor Dickerson: Press ruined its reputation 'on its own'
---
Jim Geraghty - National Review: Is the media too comfortable with its own mistakes?
---
David Prentice - American Thinker: The Left's once mighty echo chamber is losing power
---
Washington - AP: Transcript of Trump press conference
---
Reality President: Watch Donald Trump's remarkable press conference
---
Karachi - AP: 75 dead after ISIS suicide bombing at Pakistan shrine
---
Daniel Halper - NY Post: 'Dishonest media' put in the crosshairs
in unprecedented long and wide-open Trump press conference
---
Canada's beloved bard: Stuart McLean, CBC Radio host
and award-winning humourist, dead at 68


Stuart McLean, a brilliant mind, a gentle soul and a transcendant Canadian, will not be forgotten. He filled halls and hearts from coast-to-coast and made his CBC Radio show, The Vinyl Cafe, a must-listen experience. ~ CBC
---
Chicken Little Dept: UK university says vast pool of molten carbon
discovered 350 km under western U.S. presents apocalyptic climate danger
---
New York - Reuters: Wall Street hits record on Trump's tax comments, strong data
---
Jack Mintz - Financial Post: The public backlash rises
as the credibility of high-cost low-carbon policies collapses


The public won't be fooled by policies that results in higher taxes and energy costs, undermine our economy and do little to reduce emissions, Jack Mintz writes. ~ Postmedia
---
Steven Chase - Globe and Mail: How much trade
leverage does Canada really have with the U.S.?
---
Globe and Mail: How Trudeau recruited a key businesswoman, Ivanka Trump
---
---
Washington - CBC: Trudeau, Trump find common ground on economy, security;
Trump says trade with Canada 'very outstanding,' and that NAFTA needs only 'tweaking'
---
updated CBC: Mr. Trudeau goes to Washington; takes part in
White House Women's Roundtable with Trump and business leaders


President Trump greets Canadian Prime Minister Justin Trudeau at the porticoed north entrance to the West Wing of the White House. ~ CBC
---
Northumberland News: Three escape school bus stuck on rails before hit by CP train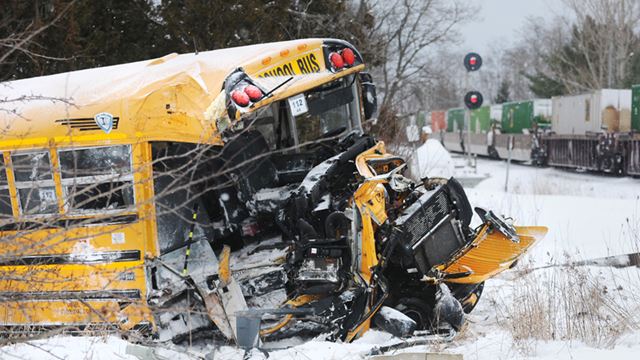 The school bus became stuck on rails after re-starting from mandatory stop at crossing. Two adults and a student scrambled out of bus before it was hit in Cramahe Township in Northumberland County, west of Belleville. ~ Karen Longwell Northumberland News
---
Germany - BBC: Hamburg airport evacuated and 50 treated over 'substance in air'
---
WSJ: Japan condemns North Korea missile launch; Trump supports ally
---
Karl Rove - WSJ: Trump and the 21st-Century Nullifiers; What
'sanctuary cities' have in common with 1832 South Carolina
---
Conrad Black - National Post: From TV drama to the news
media, the prime-time programming of Western decline
---
Montpelier - BBC: France police avert 'imminent' Islamist terror attack;
arrested 16-yr-old girl had made jihadist declarations online say reports
---
Hill Times: Liberals and Conservatives tied at 34% in nationwide poll;
Grits still strong in Central Canada, but losing younger voters
---
Climate fraud fall-out follow-up - National Review: What happens
when a top climate scientist blows the whistle on shoddy climate science
---
Alberta - CBC: Wild bison roam Banff National Park
for 1st time in more than a century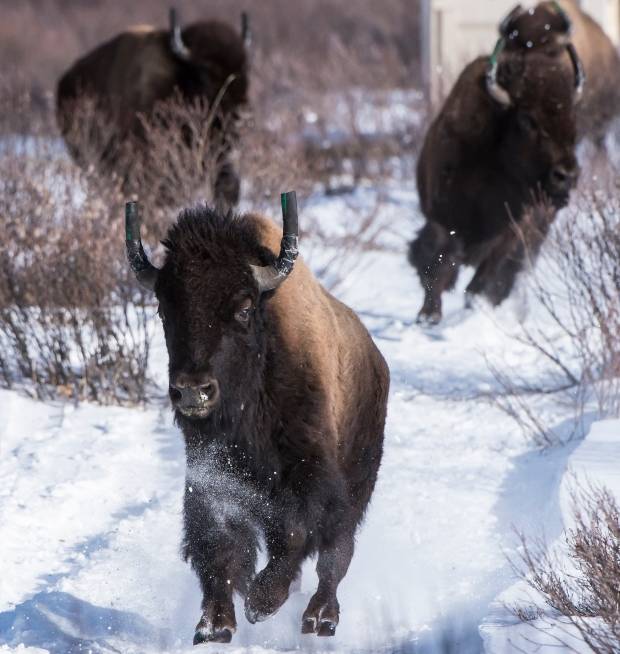 The first wild bison to roam Banff National Park in more than a century have been airlifted into a remote valley in a "historic homecoming" aimed at re-establishing a thriving herd, Parks Canada said Monday. While many remember what Parks Canada calls a "display herd" of bison housed in a paddock near the Banff townsite until 1997, this new herd represents a return to wild animals, eventually free to wander their surroundings. The 16 bison — primarily pregnant two year olds — were loaded onto shipping containers on trucks in Elk Island National Park, about 35 kilometres east of Edmonton, and transported to the park in the past week.
---
NY Times: Patriots mount comeback for ages to win 5th Super Bowl
---
Whitehorse - CBC: 1,600 km Yukon Quest sled dog race kicks off in Whitehorse


Musher Matt Hall arrived in Dawson City - the race's halfway point - during last year's Yukon Quest sled dog race.
---
Conrad Black - National Post: The country is waiting for
a big and timely push to move Canada beyond a 'middle power'
---
Steve Lambert, CP - National Post: 'We need to live': Inuk singer
says Facebook suspended her account over photo of sealskin coat
---
Daily Mail: Paris fraud exposed: How world leaders were duped into
investing billions over NOAA-manipulated global warming data


The misleading 'pausebuster chart': The red line shows the current NOAA world temperature graph – which relies on the 'adjusted' and unreliable sea data cited in the flawed 'Pausebuster' paper. The blue line is the UK Met Office's independently tested and verified 'HadCRUT4' record – showing lower monthly readings and a shallower recent warming trend.
---
Rukmini Callimachi - NY Times: Not 'lone wolves' after all:
How ISIS is guiding terror plots from afar; ISIS vets members, plans, arms attacks
---
Reuters: Japan readies package for Trump
to help create 700,000 U.S. jobs
---
Smyrna: Union: Guard killed in Delaware prison riot
warned colleagues of 'trap' with last words
---
Michael Barone: Trump's 2nd-week follow-through
---
Owen Sound Times: No shadow, Wiarton Willie says spring is on its way
---
Pennsylvania: Punxsutawney Phil sees shadow, predicts 6 more weeks of winter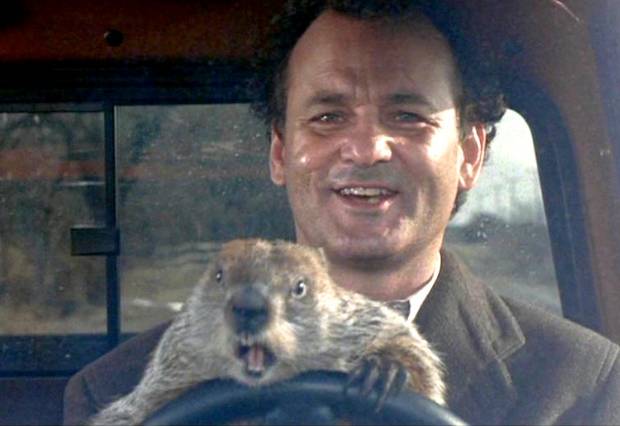 Punxsutawney Phil and Bill Murray starred in classic Groundhog Day movie in 1993 -- and every day since.
---
Terry Glavin - National Post: The very least Trudeau could do
is get out of the way. But he won't, because hypocrisy...
---
Ottawa - CP24: Trudeau abandons promise to change voting system for 2019;
orders revealed in mandate letter again show real power in PMO, not Cabinet
---
Washington Examiner: Rex Tillerson confirmed by U.S. Senate to lead State Dept.
---
Ketchum - AP: Moose crashes basement; all ends well for curious teen


Law enforcement officers and those from the Idaho Department of Fish and Game tried to shoo the moose upstairs beginning at about 2:30 a.m. A Fish and Game officer arrived from Twin Falls at about 5:30 a.m. and shot the moose with a tranquilizer dart. Homeowner Julie Emerick says eight officers carried the approximately 600-pound animal up the stairs. Emerick says the moose got up and ran off about 15 minutes later.
---
Quebec City - CBC: 2 of the 19 wounded in mosque massacre remain in critical condition
---
Globe and Mail: Suspect in Quebec City mosque attack
charged with six counts of first-degree murder
---
Quebec City - La Presse - translated: Mohamed Belkhadir: "I understand, I respect
that they caught me. They saw me flee, they thought I was suspicious, that's normal.
For them, someone who flees is a suspect" Arrested, but innocent, he praises police
---
Quebec City - La Presse - translated: Massacre suspect Alexandre Bissonnette
described as anti-social online troll with strong xenophobic, misogynist views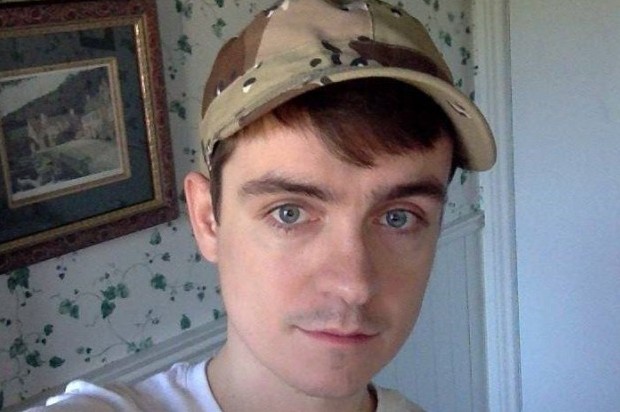 Alexandre Bissonnette, 27, of the Quebec City suburb of Cap-Rouge is the suspect in Quebec City mosque massacre. ~ Facebook
---
Quebec City - La Presse - translated: Alexandre Bissonnette, 27, scheduled
to appear in court charged with mosque attack that killed six and wounded 19
---
Quebec City - Toronto Star: One of those arrested has been
released by police after describing him as a "witness"
---
Quebec City - Journal de Quebec - translated: The six victims were two Algerians,
one Moroccan, one Tunisian and two citizens from sub-Saharan Africa
---
updated Quebec City - Telegraph: Mosque arrestee Bissonnette a student at
Université Laval; fourth mass shooting in Canada since 2014
---
updated Quebec City - Globe and Mail: Court names massacre arrestee:
Alexandre Bissonnette; second man mistook police for shooter, and ran, now released
---
updated Quebec City - CBC: 6 dead, 19 wounded in mosque attack


One of the two men arrested was near the scene of the shooting, while the other was arrested near l'île d'Orléans, kilometres from downtown Quebec City, following a police chase of the SUV he was driving. This suspect called police and waited for them to arrive to arrest him. Police called special technicians to where the chase ended, because they believed explosives may have been inside the SUV. Radio-Canada, CBC's French-language service, reported a gun was found inside the vehicle. A witness from inside the mosque attack, who asked to remain anonymous, told CBC's French-language service Radio-Canada Sunday night that the two shooters were masked. "It seemed to me that they had a Quebecois accent. They started to fire, and as they shot they yelled, 'Allahu akbar!' The bullets hit people that were praying. People who were praying lost their lives. A bullet passed right over my head," said the witness. Along with the dead, there are multiple wounded, according to CBC's French-language service Radio-Canada. Quebec City police have set up a perimeter around the Islamic cultural centre of Quebec in the Sainte-Foy neighbourhood. Quebec Premier Philippe Couillard said in a tweet that the province is mobilizing to assure the safety of Quebec City residents. He added that "Quebec categorically reject this barbaric violence" and offered solidarity with the families of victims and wounded. Canadian Prime Minister Justin Trudeau called the shooting a "cowardly attack" and said Canadians were grieving for the victims. ~ Radio-Canada
---
Al Arabiya: U.S. raid in Yemen kills 57, including 41 al-Qaeda militants
---
Conway: Trump's temporary immigration order against leading exporters of terror
not a 'Muslim ban'; can currently vet immigrants from other countries not on list
---
The Hill: Trump blasts 'fake news' and 'failing' New York Times
---
Draining the swamp: Trump sets 5-year and lifetime lobbying bans for officials
---
Jesse Ferreras - Global News: GM jobs are just
the tip of what Canada has lost to Mexico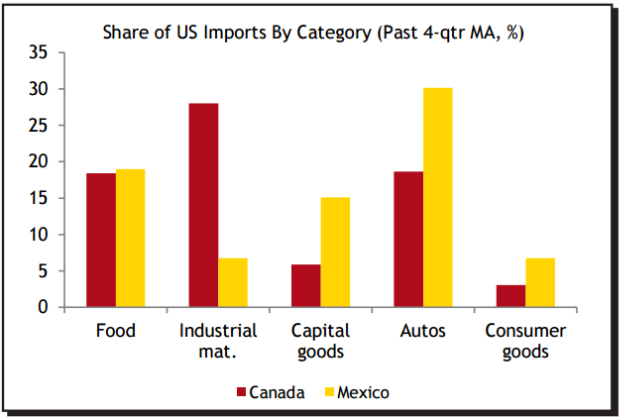 NAFTA lifted tariffs between Canada, the United States and Mexico, and it opened the door for companies to choose where they wished to manufacture their products within North America. But data released by CIBC in November shows that Canada has lost ground to Mexico in the two decades that NAFTA has been in force.
---
Keeping promises: Trump signs orders on rebuilding military and 'extreme vetting'
---
Calabogie: Canadian-made 2017 Ford GT, their fastest car ever


The new GT is being built for Ford at Multimatic's Markham, Ontario, facility, and the first one rolled off the line last month. Ford plans to make 250 GTs a year for four years. Potential buyers had to fill out an application and, by May 2016, the first two years' worth of cars were sold. Thanks to its twin-turbo, 3.5-litre V6, which develops an official output of 647 horsepower and 550 pound-feet of torque, the 2017 Ford GT can reach a top speed of 346 km/h.
---
Reuters: Trump has 'friendly' call with Mexican leader but demands change
---
Jake Novak - CNBC: Why the outrage over
Trump's potential 20% border tax is ridiculous
---
updated Washington - AP: Media clarifies that 20% tax on imports from Mexico
to pay for border wall was only Air Force One discussion, not imminent policy
---
World first: Burlington woman spent 6 days without lungs; healthy now
---
What if NAFTA is cancelled or Mexico pulls out? Trump has major bargaining chips
---
Washington - BBC: Trump signs order for wall on
Mexican border, strips funds from U.S. sanctuary cities
---
Bloomberg: How to hack an election, by a guy
who did so for almost a decade. He tells his story.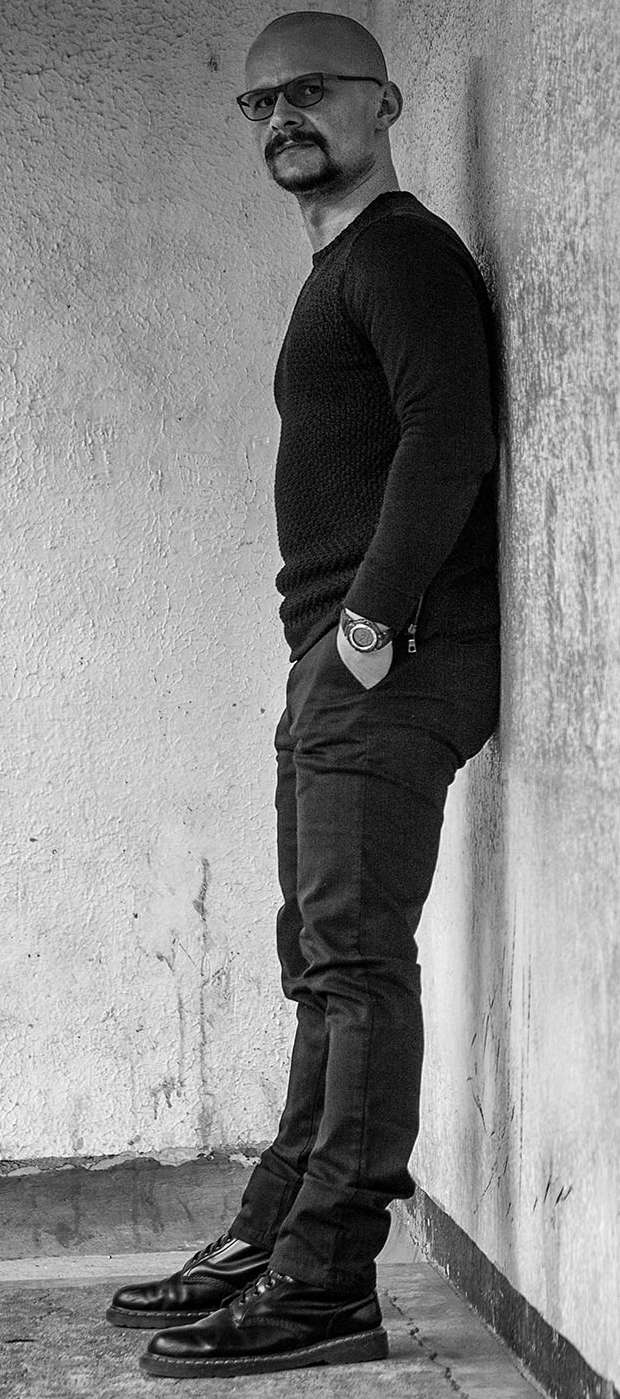 Andrés Sepúlveda ~ Bloomberg
---
Playing God: Organisms created with synthetic
DNA pave way for entirely new life forms


A standard DNA molecule. Floyd Romesberg and his team have expanded the genetic code from four letters to six by adding two new molecules they call X and Y. ~ Deco Images II
---
updated Washington - CTV: Trump keeps promise, green lights Keystone XL pipeline


Trump signed Executive Orders today to allow the Keystone XL pipeline to be completed, subject to final negotiations. He also signed an Executive Order that all pipe used in U.S. pipelines will be American-made to create American jobs.
---
Washington - CBC: Trump keeps major promise, cancels TPP trade deal
---
CNBC: Trump tells business leaders he wants to cut regulations by 75% or 'maybe more'
---
Washington - AP: Full schedule as Trump fulfills campaign promises on first day
---
---
Links formerly right here, now at http://www.newswatchcanada.ca/oldnews2017-1.html
---
For full news link archives since December 7, 2009
follow page links from
NWC Old News
Welcome to Worldwide Visitors
Send news tips to
Editor@NewsWatchCanada.ca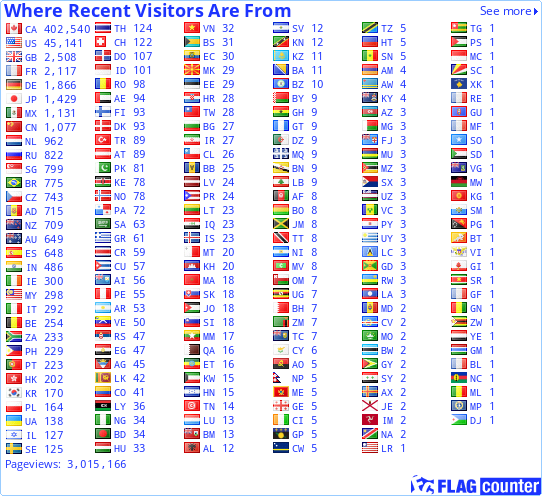 ---

---

For full news link archives since December 7, 2009
follow page links from
NWC Old News
---