---

---
Toronto - Globe and Mail: Andrew Scheer, 38,
elected leader of the Conservative Party of Canada


Andrew Scheer is the new leader of the Conservative Party of Canada, winning the vote in Toronto on the 13th ballot on May 27, 2017. Scheer's vote total grew steadily to finally surpass early front-runner Maxime Bernier, who advocated a strong libertarian vision for the political party which founded the country 150 years ago. Saskatchewan MP Scheer, former Speaker of the House of Commons, will soon be sworn in as Leader of Her Majesty's Official Opposition. ~ Patrick Dell The Globe and Mail
---
Paul Sperry - NY Post: How Team Obama tried to hack the election
---
NY Times: 'A lot of our ideas were incorrect and maybe naive':
NASA's Jupiter mission proves the scientists wrong
---
John Robson - National Post: The obvious lesson about terrorists
— they hate us for who we are, not what we do
---
Mexico - AFP: Murder of "a remarkable journalist" — Javier Valdez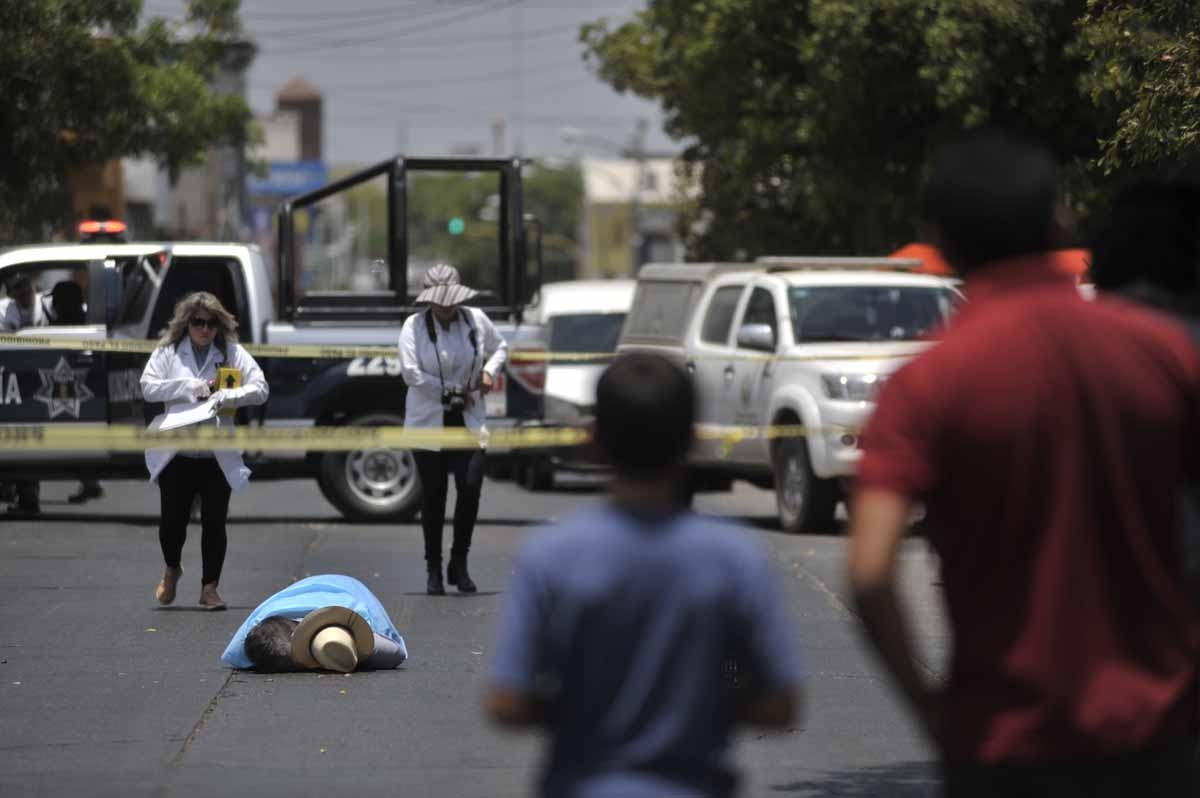 The body of Mexican journalist Javier Valdez lies on the street after he was shot dead in Culiacan, Sinaloa, Mexico, on May 15, 2017. Valdez, 50, who worked for Agence France-Presse and other media, was shot near the premises of one of the Mexican news outlets he worked for in the city of Culiacan in Mexico's violent Sinaloa state. ~ Fernando Brito AFP
---
Reuters: Egypt launches air raids on 6 terrorist camps in Libya after Christians killed
---
Reuters: Egypt health ministry official: "large number of children amongst
victims of attack on Coptic Christians" heading to monastery
---
Reuters: Masked gunmen kill 28 in attack on Christians in Egypt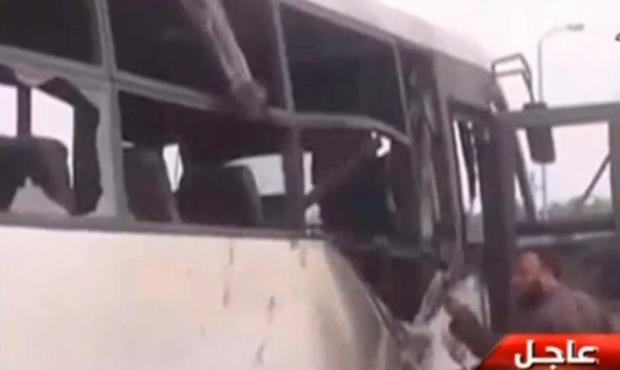 Aftermath of attack on buses and truck carrying Coptic Christians in Minya Province, Egypt, May 26, 2017. ~ EGYPT TV REUTERS
---
Andy Coghlan - New Scientist: The brain starts to eat itself after chronic sleep deprivation
---
George Melloan - Wall Street Journal: Trump faces the fury of a scorned ruling class
---
John Solomon and Sara Carter - Circa: Declassified memos show
FBI illegally shared spy data on Americans with private parties
---
Stewart Bell - National Post: Manchester bombing suspect
Salman Abedi reportedly linked to former Ottawa extremist imam
---
NY Times: Found at the Scene in Manchester: A detonator, shrapnel and a battery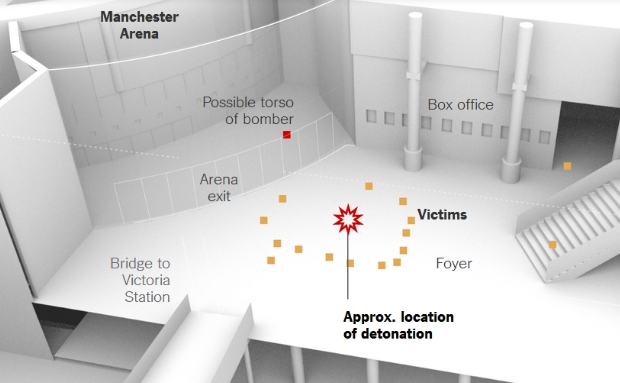 A review of the location of those killed shows most of the fatalities occurred in a nearly complete circle around the bomber, Salman Abedi, whose upper torso was heaved outside the lethal ring toward the Manchester Arena entrance. ~ New York Times
---
Yahoo UK: Manchester bomber's family arrested as police investigate terror 'network'
---
Circa: Obama intel agency secretly conducted illegal searches on Americans for years
---
Indonesia: Suspected suicide bomb in Jakarta kills policeman, injures 9
---
Reuters: Manchester bomber was part of a network: police
---
CBC: More arrests in Manchester bombing bring total to 4
---
CTV News: Warning of 'imminent' attack, UK raises threat level
---
Manchester: Bomber named as 23-yr-old Salman Abedi, a British man of Libyan origin
---
NY Post: South Korea fires warning shots at suspected North Korean drone
---
Washington Times: North Korea attack drones carrying biological,
chemical weapons can strike Seoul within 1 hour
---
NY Post: Fossilized tooth might prove humans came from Europe, not Africa
---
Fox News: Trump calls on "all civilized nations" to "obliterate this evil ideology";
in Bethlehem, Trump offered condolences to victims, calling attackers "evil losers"
---
NY Times: ISIS claims responsibility for Manchester concert attack
---
Manchester - NY Post: British Police arrest 23-yr-old man in Grande terror bombing
---
updated Daily Mail: Death toll now 22, 119 injured in savage terror attack at Ariana Grande
concert full of young people; children, teens, parents killed by shrapnel bomb near exit;
suicide bomber identified by forensics police, said to be "known to authorities"


This graphic shows where the explosion took place, in the foyer area, leading towards Victoria railway station.
---
Sky News: Manchester Arena Grande terror bombing injury toll rises to 59
---
Manchester: Police press conference: confirm 19 dead, 50 injured; terrorist attack
---
updated Guardian: Now most witnesses say only one bomb exploded in Manchester Arena;
police say 19 dead, 50 injured; dozens of ambulances; bomb squad exploded non-bomb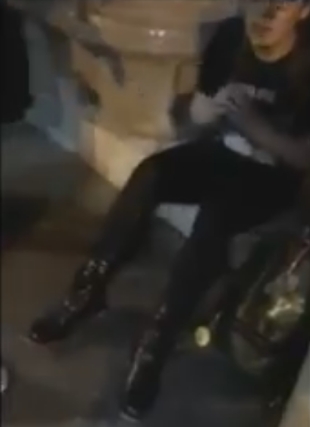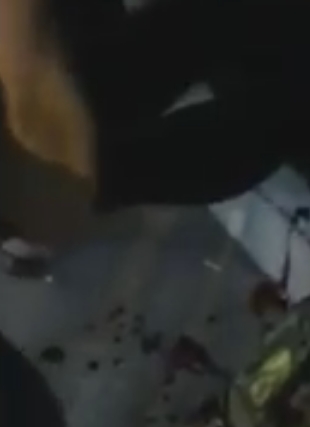 Young woman bleeding profusely with ankles and lower legs pierced by nails is quickly helped by police who raise her legs and try to apply tourniquet to slow bleeding.
---
Manchester: Police confirm 'a number of fatalities' after
reports of explosion at Ariana Grande concert at Manchester Arena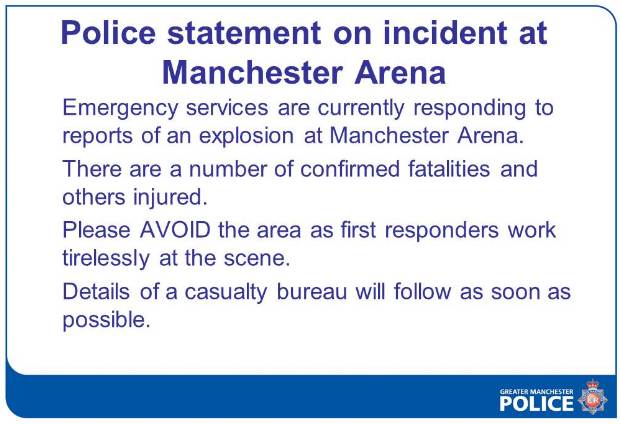 ---
Independent: High possibility of war with North Korea, warns new South Korean President
---
Arab News: Full text: Saudi King Salman's speech at end of President Trump's visit
---
Riyadh - The Hill: Full text: President Trump address in Saudi Arabia at
Arab Islamic-American Summit with 55 Arab and Islamic countries attending
---
CBS News: Trump calls on Muslim nations to unite in fight against terrorism


U.S. President Donald Trump delivers anti-terrorism speech during Arab-Islamic-American Summit in Riyadh, Saudi Arabia on May 21st, 2017. Mr. Trump emphasized the fight against terrorism isn't a battle between different faiths, but a "battle between good and evil" -- and a battle that other Muslim nations must lead. The President called on Muslim nations to "drive them (terrorists) out of your Holy Land, and drive them out of this earth."~ Jonathan Ernst CBS
---
Vancouver: Girl safe after pulled into water by killer sea lion off Richmond, B.C. dock

Complete original video of sea lion attack and stirring rescue as shot by Michael Fujiwara Youtube
---
Fox News: Harvard's Alan Dershowitz says Special Counsel
will help Trump: 'He's going to find no crime'
---
NY Times: Killing CIA informants, China crippled
U.S. spying operations during Obama years
---
James Downton - Federalist: We are watching a slow-motion coup d'etat
---
Daniel Greenfield - Frontpagemag: The anonymous sources of
Washington Post and CNN fake news; How fake news gets made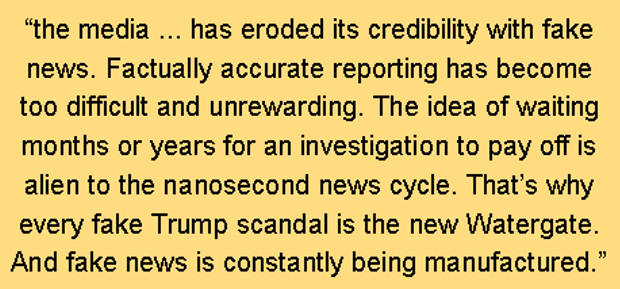 ---
Latest Wynne boondoggle: $21B in borrowing for high-speed rail
Windsor-Toronto route already well-served by rail, air and Hwy 401
---
CTV News: Over half of buildings on Toronto Islands threatened by rising flood waters


Above, the flooded Toronto Islands, in Toronto's harbour, are home to houses, cottages, parks and Billy Bishop airport. Record level of Lake Ontario, caused by new Trudeau-Obama signed International Joint Commission policy on releasing less water in January-March period to intentionally raise lake level, and compounded by wet Spring, is causing hundreds of millions of dollars in damages around the lake, along thousands of kilometres of shoreline of the lake, various harbours, rivers and Bay of Quinte which surrounds Prince Edward County. Beaches and wetlands are being devastated along with farms, homes, marinas, municipal roads and streets, and cottages. The level is currently over 3 feet higher than normal and still rising daily.
---
updated NYC - Daily Mail: 1 dead, 22 injured after car plows into
Times Square pedestrians; NYPD says driver on drugs, not terrorism


This is the harrowing moment driver Richard Rojas mercilessly plowed through pedestrians in Times Square on Thursday before telling police when he was arrested that he wanted to kill them 'all' and then be shot dead himself. ~ Daily Mail
---
Welland: Lake Ontario now at highest level ever as floodwaters continue rise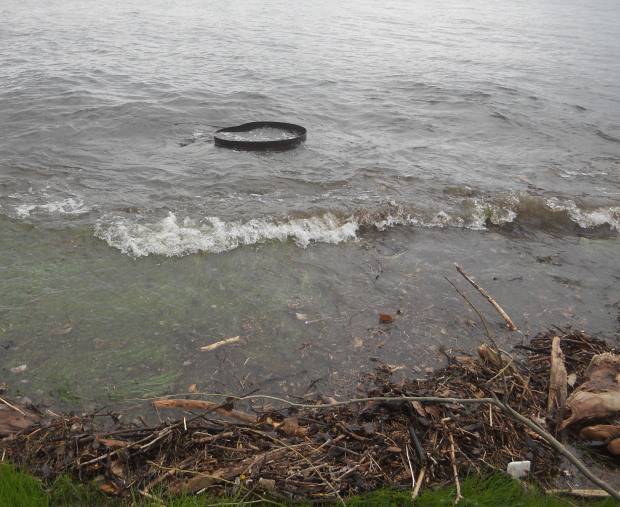 Lake Ontario is now at the highest level since recordkeeping started in 1918 after International Joint Commission instituted controversial new Trudeau-Obama policy that didn't lower lake levels as usual in January-March period to allow for traditional Spring run-off rise. Compounding the flooding already happening in March, heavier than usual April rains have caused massive flooding along thousands of kilometres of Lake Ontario, Bay of Quinte and associated shorelines in New York and Ontario. Beaches and wetlands have been destroyed, homes flooded, and carefully tended shorelines obliterated. Class action lawsuits may be forthcoming, say reports. Above, a summer firepit along the water is flooded and the shoreline is eroding from heavy wave action. The lake is covered in tree debris, big and small, which has been floated off the shores.
---
NPR: 'Impeachment' nothing more than a blunt political weapon,
flagrantly abused and amplified with or without evidence
---
Moscow: Putin offers to provide proof Trump did not
disclose secrets during meeting with Russians
---
Canada: Happy 375th birthday to Montréal, gem in the St. Lawrence


Montréal, Canada's island city in the St. Lawrence River, was founded by the French on May 17, 1642 making it 375 years old today. But archeologists have found evidence that it's actually much older as a settlement; natives established the village of Hochelaga at the foot of Mount Royal at least two centuries before the French arrived. Explorer Jacques Cartier visited Hochelaga on October 2, 1535, and estimated the population of the native people at Hochelaga to be "over a thousand people" then. Montréal is the second-largest primarily French-speaking city in the world after Paris. And with a metropolitan population of over 4 million, it remains a dominant seaport and regional centre of commerce and culture in Canada and North America. ~ Wikipedia
---
Jeffrey Lord - Spectator: The sabotaging of the President
---
USA Today: Ransomware hack linked to North Korea, researchers say
---
New York - CBC: UN Security Council unanimously condemns North Korea missile test
---
Gizmodo: How does a 110-million-year-old dinosaur still have its skin?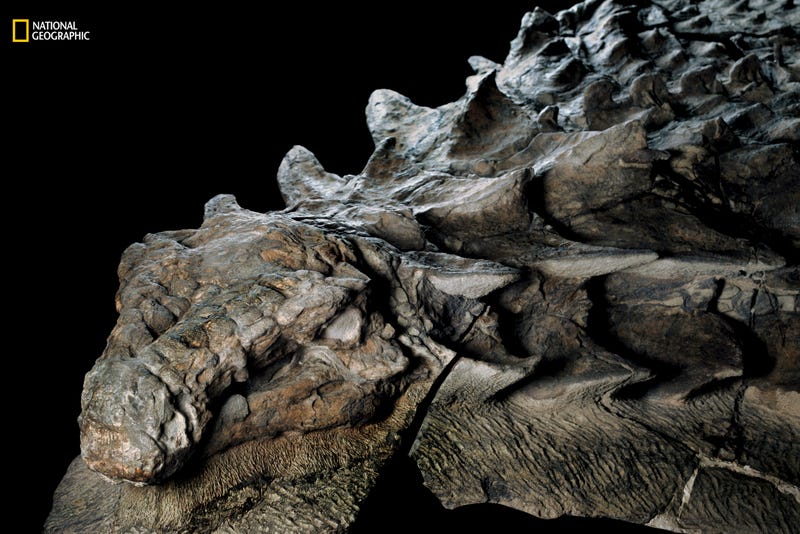 This immaculate, fossilized armoured Nodosaur is now on display at the Royal Tyrrell Museum in Drumheller, Alberta. ~ ©Robert Clark National Geographic
---
CTV News: North Korea fires new missile 800km in unusual high arc


People watch a TV news program showing a file image of a missile launch conducted by North Korea, at the Seoul Railway Station in Seoul, South Korea, Sunday, May 14, 2017. ~ Ahn Young-joon AP Photo
---
Washington - CTV News: China, U.S. reach agreement on beef, poultry and natural gas
---
Toronto Sun: Trudeau has second highest per-person spending since 1870

---
Times Colonist: B.C. Election squeaker: Liberals 43, NDP 41, Greens 3
---
Aaron Blake - National Post: Trump needed a really good excuse
to fire Comey — and Comey gave it to him
---
NY Times: Controversial FBI Director James Comey fired by President Trump
---
David Pugliese - Ottawa Citizen: Liberals' new rescue aircraft could take
two days to reach North Pole in disaster operation: court documents


Delegates pass a model of the Airbus C295 fixed wing search and rescue aircraft at the Canadian Association of Defence and Security Industries' trade show in Ottawa.
---
Daily Mail: Panicked Canadian government called Jared Kushner
and asked him to press Trump not to pull out of NAFTA
---
Daily Mail: Four feared dead, including a toddler, as Canada's worst flooding
in decades wreaks havoc on Quebec and British Columbia


This aerial photo shows Ile Mercier, Quebec covered in floodwater on the Riviere des Prairies. The bridge leading to the island is closed with its residents evacuated.
---
Breitbart: North Korea prepping EMP catastrophe aimed at U.S. homefront: expert
---
CTV News: Legal pot could slow border crossings, former Obama Ambassador warns
---
Paris - AP/Whig-Standard: Emmanuel Macron becomes France's youngest president
---
CBC: French citizens in B.C. line up for hours to cast ballots for presidential run-off vote
---
Toronto Star: New Yorkers want Trump to dump
foolish Obama-signed plan that's flooded Lake Ontario


New Yorker Rob Bauman arranges sandbags on his parents' lakefront property in Greece, N.Y. Four months after an international body adopted new rules Lake Ontario's water levels, property owners say they're being battered by just the sort of waves they had predicted. ~ Jamie Germano AP
---
Paris - Telegraph: Greenpeace stunt sparks emergency
security talks after activists scale Eiffel Tower


Concern about ability to block terrorists after Greenpeace activists able to evade supposedly strict security to unfurl a giant banner on the Eiffel Tower. ~ Mal Langsdon Reuters
---
Washington - AP: House OKs GOP health bill, a step toward Obamacare repeal
---
Observer: Robots are not taking over; we ought to be hiring and training for a world
where all employees need fluency with our newest technological tools, but where
humans are also rewarded for their comparative advantage – namely being human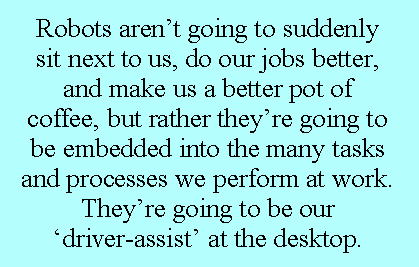 ---
updated Daily Mail: Prince Philip, 95, announces he is retiring
from royal duties; various media misreported his death overnight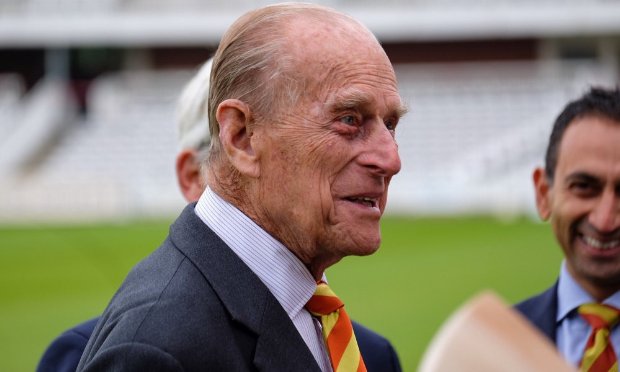 Prince Phillip made one of his last official public appearances nefore his 'retirement' announcement, Wednesday at Lord's cricket ground in London. The Duke of Edinburgh will retire from public engagements in the summer at the age of 96, a decision that Buckingham Palace said had the full support of the Queen. Tributes to the longest-serving royal consort in British history, who will turn 96 on June 10th, followed the announcement, first made to royal staff in the ballroom of Buckingham Palace on Thursday.
---
Buffalo News: Lake Ontario keeps rising; 18 inches above normal now
and forecast calls for a further rise of 11 inches by mid-May


Homeowner points to missing beach, eroded hillside and heavy logs washing up on shore due to high water on Lake Ontario. The logs, sometime called deadheads, pose a huge risk for pleasure boat traffic, especially as fishing season approaches. Acres of shorelands are being washed away by misguided policy from International Joint Commission which bureaucrats defend with bogus claims.
---
Backgrounder - NY Times: Micro-management of Lake Ontario
water level proving a disaster; damage already in tens of millions
---
Globe and Mail: 2016 census: Canada's seniors outnumber children for first time
---
National Post: Canada has less leverage than Mexico
in a possible NAFTA renegotiation, experts warn
---
Washington Post: Larger M6.3 aftershock shakes Canada, Alaska
---
CBC: M6.2 quake hits Yukon, Alaska; 85 km NW of Skagway
---
Manitoba - CBC: Star Trek-themed 'ASIMIL8' vanity plate insensitive, Govt says has to go


Nick Troller has two Star Trek-themed licence plates. This one that reads 'ASIMIL8' is being recalled by Manitoba Public Insurance which administers vehicle plates in the province. His other plate reads 'Voyager.' ~ CBC
---
Medical News Today: If your maternal grandmother
smoked, your autism risk rose by 53%: study
---
Daily Mail: Frozen brains will be 'woken up' and placed in donor bodies by 2020: surgeon
---
The Verge: Ancient human DNA found in Ice Age caves — even without bones
---
Nature: Canada's so-called First Nations weren't first here, says study;
others reached Americas 100,000 years earlier than previously thought
---
Daily Mail: Three espressos a day cuts prostate cancer risk by 50%: study
---
Fox News: Trump plan will collapse personal income tax into three brackets: 10%,
25% and 35%; current top rate is 39.6%; business tax will drop from 35% to 15%;
couples to earn $24,000 before paying tax; eliminates ObamaCare and death taxes
---
Washington Beacon: Trump tax plan to be biggest cut, largest U.S. tax reform in history
---
Globe and Mail: O'Leary drops out of Conservative Leadership race, endorses Bernier
---
Washington - AP: Trump to propose massive tax cuts for businesses, big and small
---
NASCAR: Dale Earnhardt Jr. to retire; most popular driver 14 of his 18 Cup years


Dale Earnhardt Jr., one of the biggest names in NASCAR (National Association of Stock Car Auto Racing), has surprised the racing world by announcing he will retire at the end of the 2017 season. The decision was announced by Hendrick Motorsports, Earnhardt's team, on Tuesday morning. Earnhardt, a two-time Daytona 500 winner and the son of seven-time NASCAR champion Dale Sr., has consistently been one of NASCAR's best-loved drivers, but has suffered multiple concussions over the past few years, and missed the final 18 races of last season after crashes in Michigan and Kentucky. He returned to racing this year with no lingering effects from the concussions, but admitted there were times during his rehabilitation when he wondered if he would race again.
---
CBC: Canadians Farah Mohamed Shirdon and Tarek Sakr
named as 'Specially Designated Global Terrorists' by U.S.


The U.S. Department of State has designated former Calgary resident Farah Mohamed Shirdon, left, and former Quebec pharmacy student Tarek Sakr, right, as Specially Designated Global Terrorists. ~ YouTube Radio Canada
---
Paris - France24.com: Macron 23.7% and Le Pen 21.7% head 11-candidate field
---
Paris - Telegraph LIVE: Macron, Le Pen win 1st round for Presidency; run-off May 7th
---
Reuters/CBC: North Korea says ready to strike USS Carl Vinson aircraft carrier;
Pyongyang detains another U.S. citizen, bringing to 3 the number of Americans held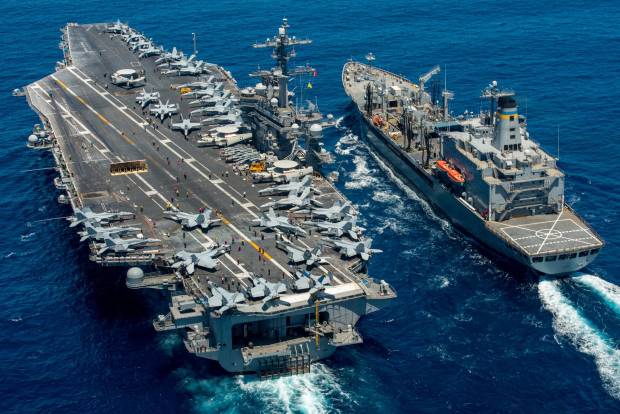 The nuclear-powered Nimitz-class USS Carl Vinson aircraft carrier is one of 10 Nimitz-class U.S. aircraft carriers, the largest warships in the world. It was commissioned in 1982 and has begun drills with two Japanese destroyers in the western Pacific.
---
---
Links formerly right here, now at http://www.newswatchcanada.ca/oldnews2017-1.html
---
For full news link archives since December 7, 2009
follow page links from
NWC Old News
Welcome to Worldwide Visitors
Send news tips to
Editor@NewsWatchCanada.ca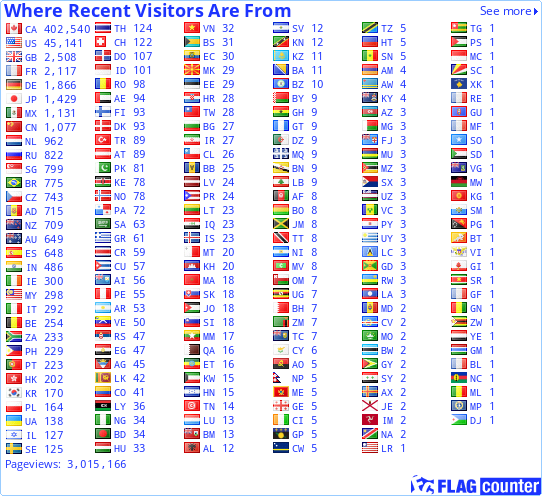 ---

---

For full news link archives since December 7, 2009
follow page links from
NWC Old News
---