---
TOP LINK
Associated Press: Influence peddling: More than half of non-government people who met with Hillary Clinton while she was Secretary of State gave money to Clinton Foundation
---
LA Times: This foreign billionaire was found in Clinton emails, donated to Clinton Foundation and last year was denied entry into U.S. for his Hezbollah terror links
---
New Orleans: Fire Chief among 2 dead, 41 injured in Louisiana bus crash carrying flood relief workers
---
Aleppo: 24 killed while attending funeral as Syria govt drops barrel bombs
---
Karkamis: Turkish army thrusts deeper into Syria, monitors say 35 villagers killed
---
Dubai: Iran arrests nuclear negotiator suspected of spying
---
Nigel Farage: Trump was MY warm-up man... he'll be new Ronald Reagan; 'atmosphere in the room was more like a rock concert' than a political rally
---
Emnid poll: Half of Germans against Merkel serving fourth term
---
New York: Biased Univision anchor Jorge Ramos, who says all journalists should oppose Trump, admits his daughter works for Clinton campaign, but only when pushed
---
Berlin: German economy minister says EU-US trade talks have failed
---
Singapore: Locally transmitted Zika virus infects 41 people
---
Asunción: Eight soldiers killed in Paraguay by suspected rebel group
---
Pensacola: Southwest Airlines flight lands safely after major engine malfunction
---
Pat Buchanan: Lots of smoke here, Hillary
---
Steve Moore: The new GDP numbers are terrible. No wonder Hillary won't talk about the economy
---
John Lott: Sorry, Hillary: Trump's policies are clearly better for blacks
---
Facts vs frauds: Global warming 'fabricated' by NASA and NOAA data skews
---
Clintonian marketing: BleachBit brags of wiping Hillary's servers clean with claims it "stifled FBI investigation"
---
Fast Company: Why Google is trying to build a new operating system from scratch
---
Ascoli Piceno: Italy buries quake dead, recalls sisters embracing in rubble
---
Trump proved right again: NBA star's sister dies in hail of Chicago gunfire near a school as she pushes baby stroller
---
Suspicion grows where Hillary goes: Clinton meeting calendars won't be fully released until after election despite judge's order in January
---
Las Vegas: As Trump courts Latinos, Clinton tries to link him to radical fringe
---
Indonesia forests burn: Masks fly off shop shelves as smoke shrouds Singapore
---
Singapore: City state shrouded in blanket of smog as illegal slash-and-burn forest fires burn in neighbouring Indonesia
---
Reuters/Ipsos poll: Clinton lead over Trump equal to poll's error margin in a 4-way race; now effectively tied
---
Politico: Ethicists scoff at Clinton Foundation transition plan; Chelsea Clinton salary 900K
---
Birmingham: Five men arrested by counter-terrorism police as bomb disposal team sent in
---
Super PAC Ohio poll: Trump & Clinton tied, but Trump's 20-pt lead with Independents says voters want 'outsider'
---
Backgrounder - Trashing Arizona: Illegal immigrants dump tons of waste in the wilderness every day — and it's devastating the environment
---
Glenn Greenwald: Why did the Saudi regime and other Gulf tyrannies donate millions to the Clinton Foundation?
---
Tucson: U.S. Border Patrol struggles to identify "800 to 850" now-frozen corpses of illegal border-crossers who died in desert
---
Huma Abedin journal: Bill Clinton bombed Saddam Hussein under WMD pretext to deflect attention from his Monica Lewinsky affair
---
New York: Clinton vows shakedown Foundation will continue pay-for-play work if she wins Presidency
---
Trumpocrats: Democrat strategist dumps Hillary, explains why he's starting a movement – for Trump
---
Paris: Top French court rules Burkini bans violate basic freedoms; naively opens door for beach-based suicide bombings
---
Washington: FDA expands Zika screening to all U.S. blood centers
---
Can't handle the truth: Associated Press won't bow to Clinton camp's demand, refuses to alter damning tweet about pay-for-play meetings
---
Charles Krauthammer: The Clinton bribery standard; Bernie Sanders failed to understand that Clinton scandals are sprawling, multi-layered, complex things. She set up the private email system before even taking office. It's clear what she wanted to protect from scrutiny: Clinton Foundation business
---
USDA: Biodegradable food wrap made from milk protein could replace plastic, keep food fresher, say researchers
---
Mike Cernovich: America's leading motivation expert explains why Hillary polls are bogus
---
CTV: Excess weight tied to 8 new cancer types
---
Bedfordshire: Airlander 10 mooring line hit high voltage lines before the nouveau zeppelin nose-crashed on 2nd test flight
---
CBS: Julian Assange: Next leak on Clinton, Dems will have "unexpected angles"
---
Democrat black eye? CEO at center of EpiPen price hike controversy is Sen. Joe Manchin's daughter
---
updated Australia: Our French submarine builder in massive leak scandal
---
updated Kabul: 16 killed in hours-long attack on American University of Afghanistan
---
Allahu akbar again: Backpacker Mia Ayliffe-Chung stabbed to death at Australian hostel, others injured
---
updated Yangon: Powerful M6.8 deep quake in Myanmar kills three, destroys dozens of ancient temples in Bagan, tremors felt in nearby Thailand and India
---
Seoul: North Korea test-fires sub-launched missile (SLBM) close to Japan
---
NY Post: New revelations show a nation for sale under Hillary Clinton
---
The Hill: Huma Abedin's ties to the Muslim Brotherhood
---
WSJ: Why 4 a.m. is the most productive hour
---
National Review: Mrs. Clinton and her fixer
---
Pattani: One killed, 29 injured in car bomb blast outside hotel in Thailand
---
NY Post: Stumped by Trump's success? Take a drive outside U.S. cities
---
Washington Post: Now Hillary has a big Clinton Foundation problem, too
---
Mike Rowe: Elitist media: Pardon me, but your slip is showing…
---
Campaign panic: Huma Abedin an editor from 1996 to 2008 at Saudi journal while aide to Clinton; hate-filled, its anti-feminist views back strict Islamic laws, roundly criticized for oppressing women; Abedin's mother, its editor-in-Chief, wrote: "'Empowerment' of women does more harm than benefit the cause of women or their relations with men"
---
Katie Pavlich: Clinton's lawyers didn't have security clearance, why were they handling classified information?
---
Politico: Ohio poll shows candidates 4 points apart with an error margin of 4.9 points; in other words, dead-even to chagrin of pundits who said election was "settled" last week
---
Polls: Trump catching up to Clinton; new campaign manager Kellyanne Conway given credit for improved campaign focus
---
CNN: Trump goes hard after Clinton Foundation pay-for-play "criminality"; media finally starting to pay attention to elephant in campaign
---
Mike Pence: Trump will get 95% of African-American vote in 2020; "we're going to advance policies that cause all ships to rise, to create opportunities for every American"
---
CNBC: Clinton making huge strategic mistake in letting campaign be all about Trump; he has open road to push his plan and pummel her record
---
UPI/CVoter daily presidential tracking poll: Clinton 48.19%, Trump 47.47%; gap closed by 2.9% overnight after Trump toured flood-ravaged Louisiana, a move Democratic LA Gov. John Bel Edwards applauded for shining a light on the disaster there
---
Éric Grenier: Numbers show positive trend line for Donald Trump, Hillary's shrinking 'lead' based on only a few polls
---
Pay-for-play: Trump calls for special prosecutor to investigate Clinton Foundation
---
Hollywood dice roll: China's richest man set to seal two billion-dollar U.S. film deals
---
Manila: Beyond war on drugs, Philippines' Duterte seen setting up economic boom
---
Manila: Lawmaker wants mines closed due to export of unprocessed ores, but high power prices make domestic processing uneconomical
---
Ankara: Turkey cuts length of military officers' service, retires 586 colonels
---
Denver: Appeals arguments begin on Kansas law requiring voters to prove citizenship
---
Washington: U.S. urges Russia to stop aiding Syria regime's bombing campaign
---
Rio: Sports court confirms Russia ban from looming Paralympics
---
New Jersey: Monmouth University pollster Patrick Murray busted manipulating poll data, then lying about it…
---
People's Pundit Daily tracking poll: Trump 43.1%, Clinton 41.7%
---
A.J. Delgado: Why Latinos should vote for Trump
---
Pay-to-play redux: New Huma Abedin emails reveal Hillary Clinton State Dept gave special access to top Clinton Foundation donors
---
Washington Post: FBI uncovers nearly 15,000 more hidden documents in Clinton email probe
---
What TV didn't tell you: Brazil takes gold in death; Brazilian cities dominate list of 50 murder capitals of the world
---
Riyadh: Will Saudi women break chains of male guardianship? Social media campaign calls for dropping all forms of supervision and control from brothers, fathers or grandfathers as guardianship limits women's freedom and willpower
---
John Hinderaker: Trump candidacy reinvigorated with series of powerful 'vision' speeches
---
Chicago: Trump team talks trade, labour with U.S. farm groups; will give growers and states a say on national farm policy
---
Berlin: Germany to tell people to stockpile food and water in case of attacks: FAS newspaper
---
Byron York: Trump focus now squarely on Crooked Hillary, with disciplined messages that contrast and compare
---
Spook auction: Evidence points to another Snowden at the NSA
---
Gaziantep: Turkey vows to cleanse ISIS from its border after wedding attack kills 54
---
Armyansk: Promised prosperity never arrived in Russian-held Crimea, locals say
---
NY Post: Top Hillary aide Huma Abedin "for a decade edited a radical Muslim Saudi-based publication that opposed women's rights and blamed U.S. for 9/11"
---
Michael Goodwin: American journalism is collapsing before our eyes
---
NY Times: Foundation ties bedevil Hillary Clinton's Presidential campaign
---
Gaziantep: Turkey wedding suicide bomber 'was child aged 12-14'
---
USC Dornsife/LA Times tracking poll: Trump 45%; Clinton 43%; Hillary Hispanic support down to 52%, Obama had 71% in 2012
---
NBC News: Judge: Hillary Clinton must answer written questions in email lawsuit
---
Rex Murphy: What glass ceiling has Hillary Clinton shattered?
---
updated Gaziantep: Turkey seeks to identify ISIS child bomber who killed 54 in Turkey wedding suicide blast
---
Ankara: Israeli-Turkish deal ratified by Parliament
---
Iransom: The humiliation of a Pinnochio President
---
Paul Mulshine: Clinton supporters: Can you name a single thing Hillary has ever accomplished?
---
---
Links formerly right here, now at http://www.newswatchcanada.ca/oldnews2016-2.html
---
---
---
---

---
Democrat-controlled Chicago: Police lose 330 detectives
while murders, shootings surge in Obama's town
---
Turkey opens 3rd Bosphorus crossing; world's largest suspension bridge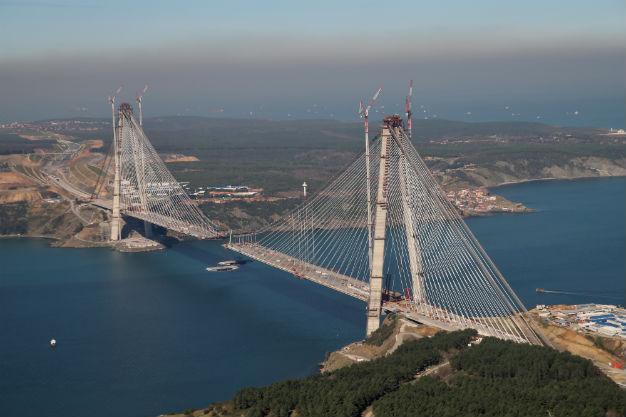 President Recep Tayyip Erdogan oversaw a ceremony inaugurating the $3B Yavuz Sultan Selim Bridge. The toll bridge, spanning 1,408 meters (4,620 feet) over the Bosphorus, features 10 lanes, including two rail lines. At 322 meters (1,056 feet), officials say the bridge's 322-meter (1,056-foot) towers are also the tallest in the world.
---
Rt. Hon. Stephen Harper makes it personal, with class
---
Italy: Death toll rises to 267, rescuers save 238; M4.8 tremor
Friday morning did not disrupt rescue efforts; 8 micro-tremors
---
Toronto: Crossbow massacre; 3 dead, 1 in hospital, 1 in custody
---
updated Italy: 250 dead, 100 missing; shallow M6.2 quake; 2,500 homeless;
struck near Norcia in Umbria, central Italy, at 3:36 am Wednesday


An overhead view of Amatrice, whose historic centre has been wiped out by powerful earthquake overnight. ~ Reuters
---
Meltdown: 12 reasons why this was Hillary Clinton's worst week ever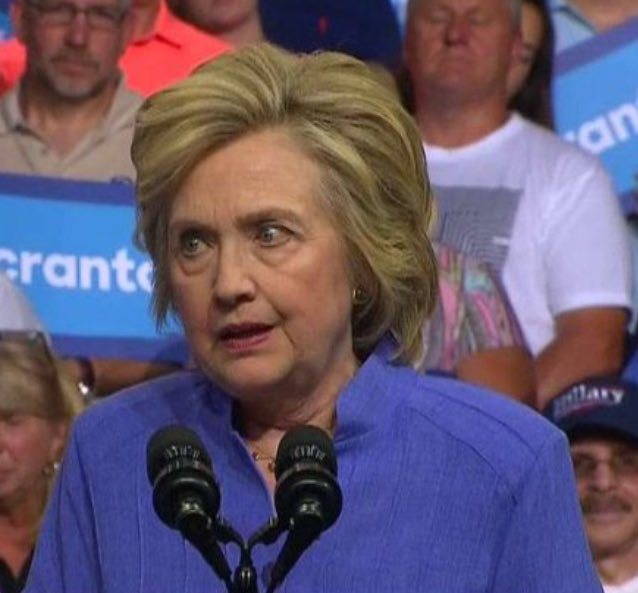 Hillary Clinton just had the worst week of her presidential campaign, if not her political life. Can she recover?
---
updated Sarnia: 1,500 American 'Marines' inadvertently 'invade' Canada;
float across border via strong wind & waves; rescued, go home by bus
---
Rio: Brazil closes, survives Olympics, will be better off for it, says Bach
---
Kingston: Canada says emotional farewell to The Tragically Hip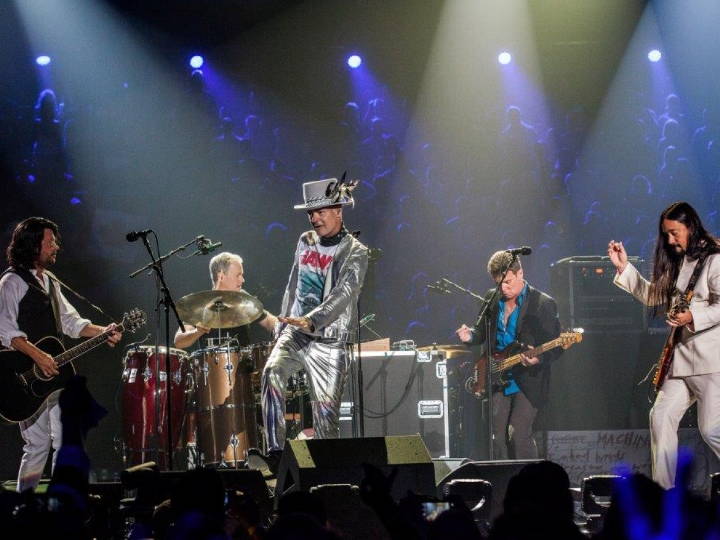 Concert-goers treated the 30-song show as a landmark moment in Canadian history: Giant flags made their way through the crowd during the performance, and before the concert began, the audience spontaneously began singing 'O Canada', with nearly everyone rising from their seats.
---
Kingston abuzz as The Tragically Hip return with an inimitable goodbye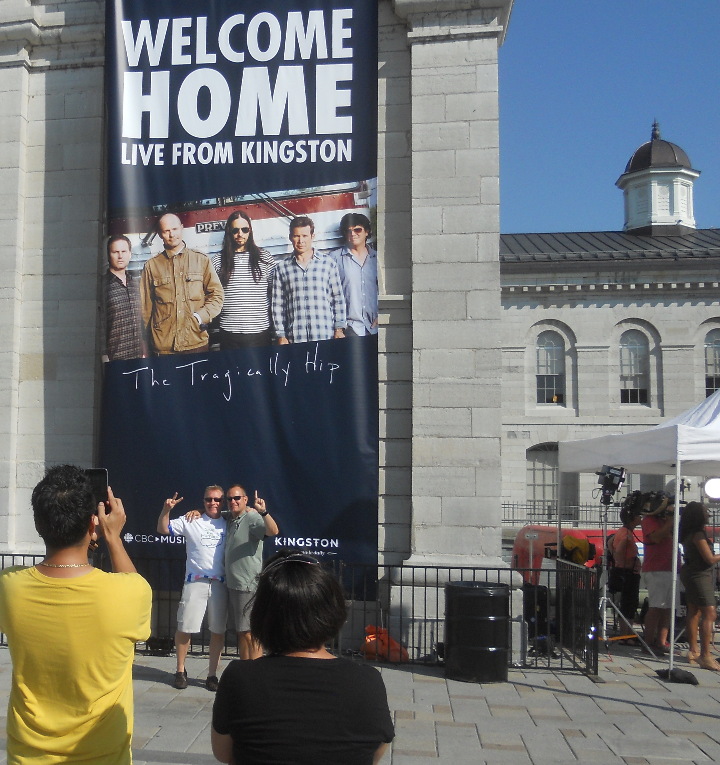 You couldn't walk 10 feet without having a friendly, but urgent media microphone thrust at you in downtown Kingston this afternoon. The line-ups at t-shirt booths were hours-long. Every radio in town is tuned to a station playing The Tragically Hip on Tragically Hip Day. You get the picture. And plenty of pictures being taken, as you see above. Rumours abound. It was broadcast live worldwide by the CBC and more than 25,000 filled Kingston's Market Square for every last note, paying homage to the hometown band made good. The pictures above were taken about 3 hours apart, same location.
---
Liveability: Rank of U.S. cities dropping due to social unrest, terrorism
---
Louisiana: Flood victims to Trump: "We knew you would be here"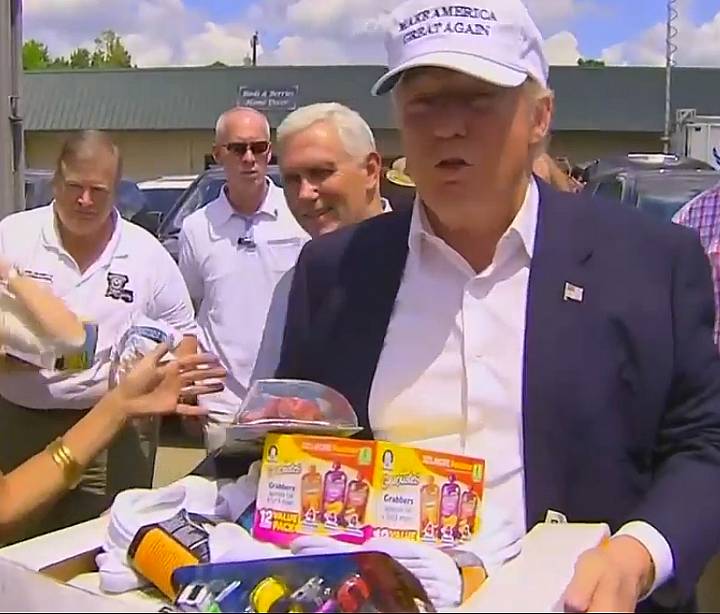 Donald Trump and Mike Pence came to Louisiana to help, and they quickly got to work helping to distribute relief supplies to flood victims. They were warmly welcomed as people thanked them and asked for autographs. Neither President Obama or Hillary Clinton have come to help, and it's become a campaign issue.
---
Media that ripped Bush on Katrina ignores Obama on Louisiana flooding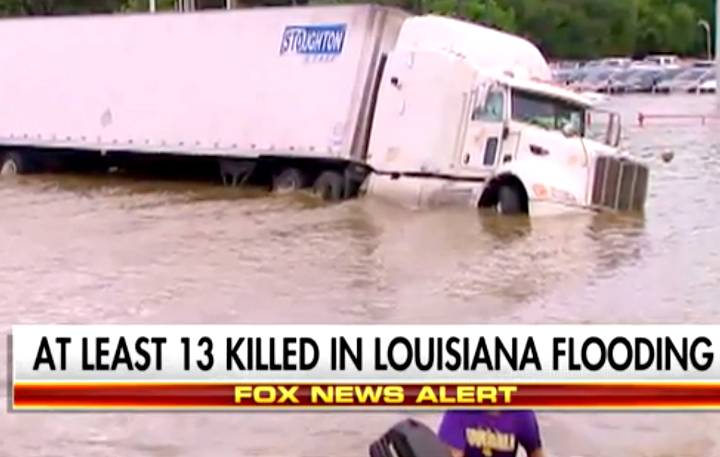 President George W. Bush was torn to shreds in 2005 by mainstream media commentators for his initial response to Hurricane Katrina — yet President Obama's much more detached response to the recent Louisiana floods has been met with resounding silence from those same outlets.
---
Aleppo: Social media haunted by image of stoic boy rescued from rubble;
5-year-old Omran Daqneesh had head wounds, was discharged after care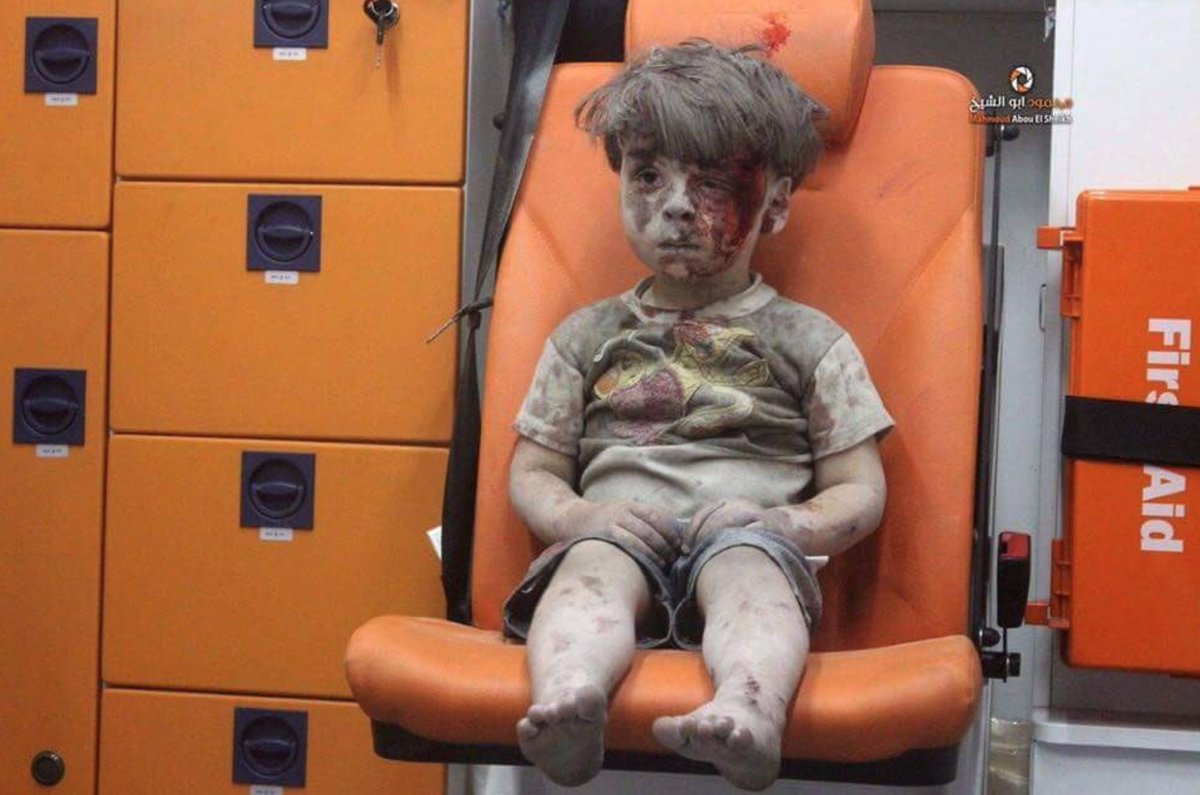 The image of the stunned and weary-looking boy, sitting in an orange chair inside an ambulance, covered in dust and with blood on his face, encapsulates the horrors inflicted on the war-ravaged northern city. Photographs of Omran were widely shared on social media. An hour after his rescue, the building he had been in was completely collapsed. ~ Twitter
---
Wisconsin: Transcript of Trump speech called "his best of campaign"
---
---
Links formerly right here, now at http://www.newswatchcanada.ca/oldnews2016-2.html
---
For full news link archives since December 7, 2009
follow page links from
NWC Old News
Welcome to Worldwide Visitors
Send news tips to
Editor@NewsWatchCanada.ca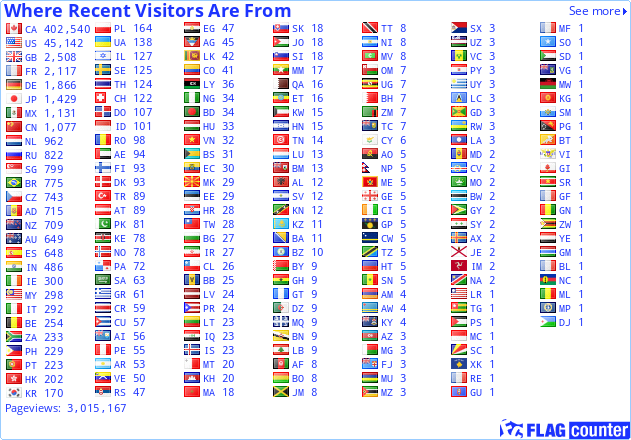 ---
TOP LINK
'Mighty Mouse' Elaine Tanner on hand: Toronto celebrates Olympic athletes with parade
---
Ottawa: Postal workers delay possible job action for 24 hours as contract talks continue
---
Lorrie Goldstein: Wynne's climate gamble
---
Liberals drop the ball, won't pick it up: Dreams grounded by government
---
Warren Kinsella: Mark Critch is an A**hole
---
Mark Bonokoski: Media drinking the Kool-Aid and buying the swampland
---
Crux of the Matter: Are Canada's media and Trudeau ignoring data exposing climate change as a scam?
---
Michael Campbell: If it weren't so expensive it would be funny
---
Livio Di Matteo: Fat governments starve economic growth
---
Ottawa: Canada sees more extremists, including women, travelling abroad
---
Kingston: Tourism uptick more than Hip phenomenon
---
Chicago Tribune: Canada's Stephen Harper, iconic conservative leader, resigns as MP; starts consultancy
---
Nature: Majority of today's mathematicians hail from just 24 scientific teacher-pupil 'families'
---
Toronto: Chinese-Canadians fear China's rising clout is muzzling them
---
Ottawa: Canola dispute looms over Trudeau visit to China
---
Crux of the Matter: Chantal Hébert on alleged Conservative threats to PM Justin Trudeau's person
---
Not in Canada: Price gouge for EpiPens limited to U.S.
---
updated New Delhi: Bangladeshi-Canadian mastermind of Dhaka attack and 2 others killed by police
---
Defiant whale-hugger Paul Watson: "Japan made a big mistake because they thought by removing me they'd shut down Sea Shepherd. A lot of people think I am Sea Shepherd. No I'm not, I'm just part of it"
---
Retired General Lewis Mackenzie: Canada must play 'hardball' with UN on peace mission
---
Another Liberal quagmire? Canada's mission in Africa will focus on 'peacemaking,' UN Ambassador says; 650 troops to be deployed to either Mali, Congo or Central African Republic
---
Toronto: Dad's death key to crossbow rampage: source
---
Toronto: Man charged in crossbow killing rampage is convicted bank robber Brett Ryan, 35; faces 3 counts of 1st-degree murder, was to be married in 3 weeks
---
Gatineau: Hospital killed; ranked as among "worst in western world" for ER care
---
updated Ottawa: Terror trio get combined 31 years; 'terror cluster' pled guilty to terrorism; mother had turned one in
---
Toronto: Police give out limited info on crossbow rampage which killed 2 men and a woman; say some kind of link to a 'suspicious package' at Queens Quay
---
Kingston: Tragically Hip Day gave transit system a shining moment with its all-day free service
---
Kingston: Gord Downie brain cancer fund raises $265K, still growing
---
Montreal: Magnetic bacteria used to deliver cancer drugs deep into tumours
---
Kiev: Former Prime Minister Stephen Harper awarded one of Ukraine's top honours
---
Crux of the Matter: Our concerns about Islamic extremism not 'Islamophobia'
---
Sarnia: Mayor invites 1,500 American marine 'invaders' to visit city as tourists; won't ask them to pay costs for their rescue and return
---
Lack of transparency: Trudeaus' Caribbean flight details redacted to exclude nanny, in-laws
---
Windsor: Tornado rips through LaSalle and Windsor; lots of damage but only 3 minor injuries
---
Joe Warmington: 'I've been sentenced to die': Cancer-stricken Ontario mayor mad as heck at Wynne, Hoskins
---
Financial Post: Canadians now spend more on taxes than on food, clothing and shelter combined, study finds
---
Snake oil: Struggling cap-and-trade auctions threaten Ontario's $8B climate change plan
---
Barbara McDougall: There's no good reason to change first-past-the-post
---
Ottawa: Cancelling F-35 would cost $313M, plus loss of high-paying aerospace jobs across the country
---
Michael Campbell: Riding in style on your wallet
---
Narcissisma wastrel: McKenna's office spent $17K on photographers for 15 events since November
---
David Krayden: Welcome to the taxpayer hall of shame, Catherine McKenna
---
David Akin: 3 bureaucrats spent $12Gs dining in Paris, and we picked up the bill
---
Michael Campbell: The shocking drop in Vancouver real estate
---
Cult of personality: Feds spent $6,662 on photos of Catherine McKenna and her staff during Paris climate change talks
---
Elsie Wayne: Saint John Mayor, MP and federal Progressive Conservative leader, dead at 84
---
Financial Post: How a potential housing downturn could hit hard for Canada's big banks — eventually
---
Bill Vander Zalm: Metro Vancouver may regret foreign buyers tax
---
Toronto: Canada's Olympians return home tired but happy
---
Michael Campbell: Time to celebrate excellence again
---
Tisdale: Saskatchewan town replaces slogan 'Land of Rape and Honey' with 'Opportunity Grows Here' after 60 years
---
Revelstoke: Conservation officer forced to kill nine bears in one week
---
Kingston: Downie praised for uniquely putting Trudeau on spot about living up to lagging election promises on indigenous issues
---
Canadian problems: Ontario teen calls 911 saying she was forced to go on vacation to a cottage with parents
---
Andrew MacDougall: When the sunny ways are so bright, journalists need shades
---
Ottawa: Elizabeth May not leaving big leader's salary behind over Party's anti-Israel policies
---
Montreal madness: Owners fined $149 after poodle leaves neighbourhood -- on leash
---
Michael Campbell: This changes everything
---
Dream trip: Prince William, Kate and kids to tour Rain Forest in coming Royal trek through British Columbia and Yukon
---
No more fun, games and money-wasting frivolity? PM Trudeau, Ministers warned 2nd year will be full of hard choices
---
Montreal: Alimentation Couche-Tard to buy CST Brands for $3.67B (US); will sell some assets of CST after deal
---
Kingston Whig-Standard: Passionate fans flock to town for Hip show
---
BBC: Canadian band The Tragically Hip give last emotional concert
---
AP: A delirious sold-out crowd and countless Canadians on live TV watched the final concert by rock band The Tragically Hip
---
The New Yorker: Watching Canada's biggest rock band say a dramatic goodbye
---
Strathroy: Only blasting caps detonated from Driver's bomb, not core explosive; its failure saved taxi driver's life
---
Dave Bidini: Fully, completely: The Hip unites us all
---
Eric Anderson: Why The Tragically Hip is more than Gord Downie's patriotic lyrics; The Hip created challenging and artistic rock music
---
Washington Post: Canada's unofficial poet laureate is dying. He's giving one last concert before he goes.
---
Forum Research poll: Ontario: Progressive Conservatives 41%, Liberals 28%, NDP 23%, Green 6%
---
Hockey, high school and the Hip: Martina Fitzgerald on her childhood friendship with Gord Downie
---
Ottawa: Canadian inflation rate falls unexpectedly to 1.3% in July as retail sales also register surprise drop
---
David Akin: Entitlement is the Liberal kryptonite
---
Strathroy: Taxi driver wounded in terror bomb blast plans legal action against police who failed to protect him from Aaron Driver
---
Toronto: Ontario Liberals create secret panel on future of new highway 413
---
Michael Campbell: List of rapid technological changes here now!
---
Limogate: Ranting owner of limo service which over-charged for ferrying Liberal Health Minister grudgingly says he'll refund the money he was paid
---
Hipstock: Kingston preps for invasion of Hip fans to watch final show on video screens in market square just blocks from where it's happening; no rain in forecast
---
John Gamble: Nation building with transportation utility corridors dedicated to multiple infrastructure assets, including road, rail, pipeline and communications projects can tie the country together
---
Limogate: Turns out Philpott pushed over $7500 to Liberal limo company; she should pay it back say critics: "she has overpaid a Liberal activist three times the going rate"
---
Chantal Hébert: RIP Mauril Bélanger a warrior for francophone rights in Ontario
---
Geneviève Lajoie: CAQ MNA Nathalie Roy calls for Canada burkini ban: "For me, the burkini has no place in Québec, has no place in Canada. The burkini, which is an accoutrement to hide the female body for cultural or religious reasons because the female body is impure, never, neither I nor my party will not accept this gear here!" [google translation]
---
Hill Times: Directing MPs through new call centre for immigration cases disastrous; backlogs building, clogging Constituency offices with dire cases
---
Toronto: Liberal Health Minister spent $1,700+ in one day on limousine service owned by one of her campaign 'volunteers'
---
Ottawa: Rationalization of federal government websites and data centres continues to make progress
---
Kingston: Americans confirm find of Niagara-bound sloop off Oswego in Lake Ontario that sank in 1803; 2nd-oldest shipwreck in Great Lakes
---
Michael Campbell: The dog days of summer
---
Matt Gurney: Don't send Canadian troops to dysfunctional UN missions
---
Ottawa: Social conservative MP Brad Trost joins federal Conservative leadership race
---
Erin O'Toole: Liberals' electoral reform debate denies Canadians their say
---
Government doesn't know best: Manitoba's Sayisi Dene: Forced-relocation, racism, survival
---
UK study: Kids' behaviour linked to moms' use of Acetaminophen during pregnancy
---
Tyranny of big government: Ontario gun owners' long ordeal finally over, their lives destroyed
---
Rio: As Bolt wins expected 100 metre gold, Canada's DeGrasse takes bronze with his personal best of 9.91
---
Ottawa: Canada need not import Australia's woes with ranked ballot voting system
---
Regina: Saskatchewan Premier condemns 'racist and hate-filled' comments after fatal shooting
---
Toronto: Intense storm lashes southern Ontario, downing trees and power lines, affecting internet traffic
---
#Rio2016: Russia's lone track and field athlete now banned from Rio Olympics
---
CRTC report: Canadian mobile phone bills still rank among most expensive in G7
---
Alberta: Jason Kenney leapfrogs ahead of race, spooks PC rivals and NDP
---
Whitefish Lake: Police charge 19-yr-old cousin with killings of Alberta teen sweethearts; was close friend of both
---
Toronto: First Canadian case of Zika-related defects in fetus
---
---
Links formerly right here, now at http://www.newswatchcanada.ca/oldnews2016-2.html
---
---